What's On?
To quickly see What's On in the next few weeks see the homepage. For a printable list for this year, in PDF format, see below.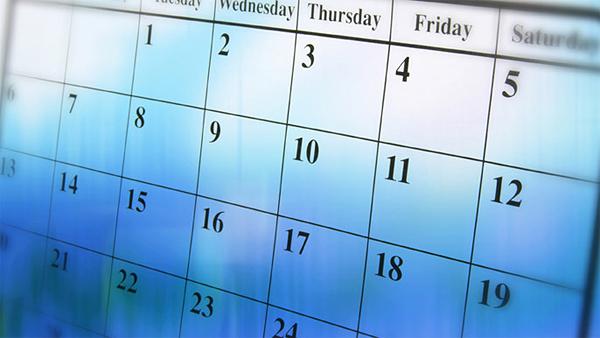 Tony O'Brien is in charge of arranging the overall programme of activities, supported by Sylvia McGuinness and Mike Colbourne.
Peter Miller looks after attendance and House (arrangements with the caterers). He is the person to contact if you are a visiting Rotarian and want to come along to one of our meetings. See the separate 'Visitors' tab for details. Obviously, during the current coronavirus lockdown we are not yet meeting physically.
Social matters are looked after by Tony Billson and Tony Clewett.
NB The cut-off for booking in (or out) is midday on Wednesday, i.e. the day before we meet.
Family of Rotary matters, previously know as Welfare matters, are looked after by Les Worthington and Thomas Adams.
Future Club Events and the Meeting Programme may be accessed above, by clicking on the blue Happening Soon tab at the top and, by scrolling down, selecting Future Events. If you want to see ALL forthcoming activities (to avoid clashes etc), then click here to take you to the page for this club year from which you may view or download a PDF with all the 'skinny'.Thinks... I know what 'skinny' means, but what does it mean?
NB As an alternative, in the Members-only area you can create a csv file of all club meetings, then import it into Google Calendar, or other calendar programmes; ideal for Android or i-Thing users to keep up-to-date on their phone! To access this feature, once signed in, members just need to click on the 'future programme' menu and the link should be fairly obvious!