Taking its name from the River Thames that flows alongside our historic town, we are one of three Rotary Clubs in Marlow. The original Marlow Rotary which regularly meets at lunchtime, our own Marlow Thames Rotary which meets in the evening and Marlow Bridge Rotary which caters for people with more business or family commitments.
To see our leaflet 'Rotary in Marlow' click here
To find out more about the town why not visit the web site of The Marlow Society?
The club was founded in 1997 and currently has in excess of 30 members both male and female embracing a wide age range.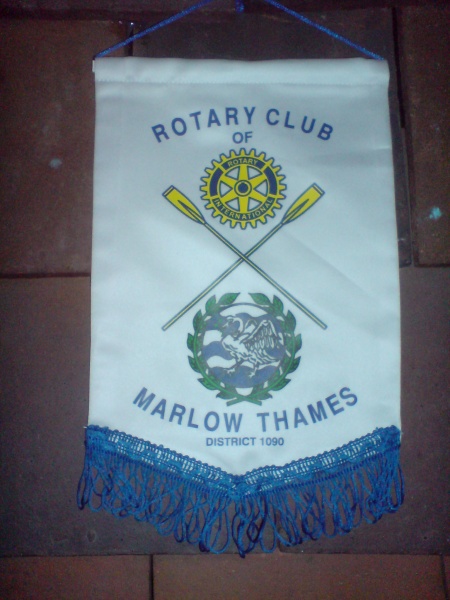 Activities
We meet on Wednesday evenings at 7.45pm and usually enjoy a two course meal followed by a varied programme of activities. Meetings may include an invited speaker, a discussion on a topic of interest or a fellowship activity. It is always worth checking before you visit us as meals need to be ordered in advance and we occasionally change our venue.
In addition to the regular club meetings there is a varied programme of social and fund-raising events for members and their families to take part in. These have included collecting at Heathrow Airport for Children in Need, visits to places of interest, attending a rehearsal for Trooping the Colour and a members BBQ.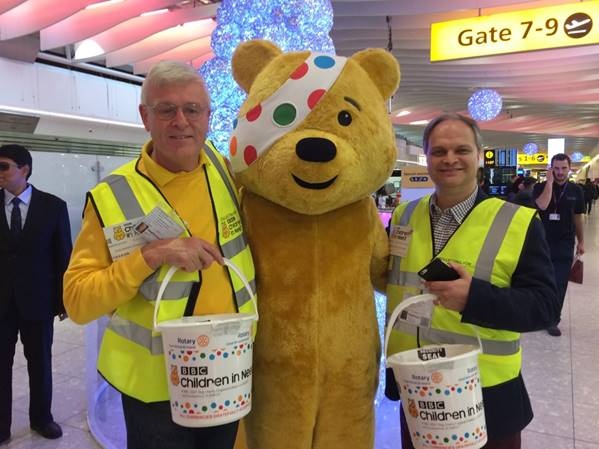 Fundraising
Of course we would not be part of Rotary without the work that we do in the local community, nationally and internationally and we are proud to have supported many individuals and organisations.
Our main fundraising events each year are the Cookham Regatta, held on the first Saturday in September and the Santa's Fun Run in December. The regatta we organise jointly with the Rotary Club of Cookham Bridge. This is a wonderful day out for all the family with a range of water events from Dongolas to Dragon Boats plus lots of land-based attractions. For more information click on Cookham Regatta. The Fun Run is organised jointly with Marlow Rotary. For more information click on Santa's Fun Run.
Welcome
We always welcome visitors to our Club so please come along and join us. Whether you are a guest of Rotary or a fellow Rotarian from another club you will always be made most welcome. We look forward to meeting you and If you would like more information please contact us.
Below are some of the pennants received during exchange visits to other clubs worldwide.