We were very pleased to be able to work closely with Maidenhill School's Catering and Hospitality students in arranging two lunches for local senior citizens - with a very topical "Jubilee" theme.
The students really did excel at their task - which covered the whole project from planning the menu to meet a pre-agreed cost budget; planning the room layout; planning the preparatioin activities; then actually preparing the meal and finally serving it.
In total almost 30 folks were entertained through the two sessions.
Even more though than the meal - other students also provided entertainment for our visitors during the meal.
The quality of the food and service was impeccable, and we really must thank Miss Kath Fry and her teaching team for all of the effort and encourgement tht they put into the project, and supporting their students so well.
Also a huge thank-you to the head teacher, Ms Pam Wilson, for her support; and for her and other members of staff in spending tim hosting the visitors. 2 wonderful sessions.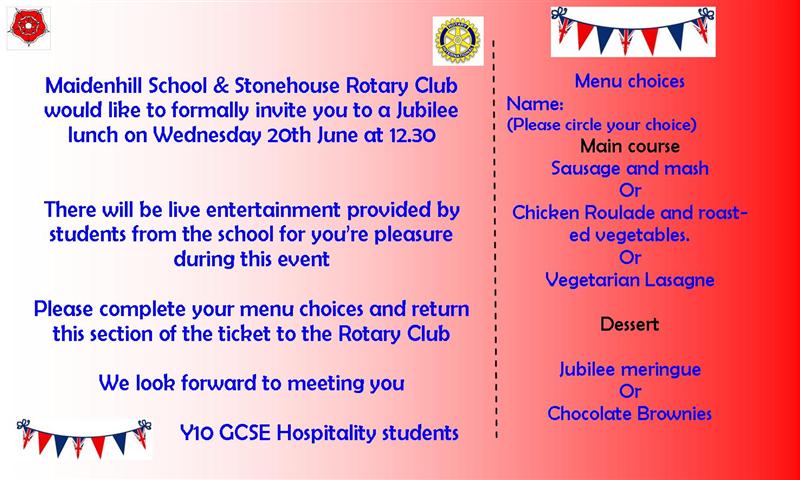 Attached here the menu cardand invite that the students prepared for their visitors.