Environment
The Club involves itself in helping the Environment, Cutting and burning at Oakwell Hall, Help with work for the Birstall in Bloom project.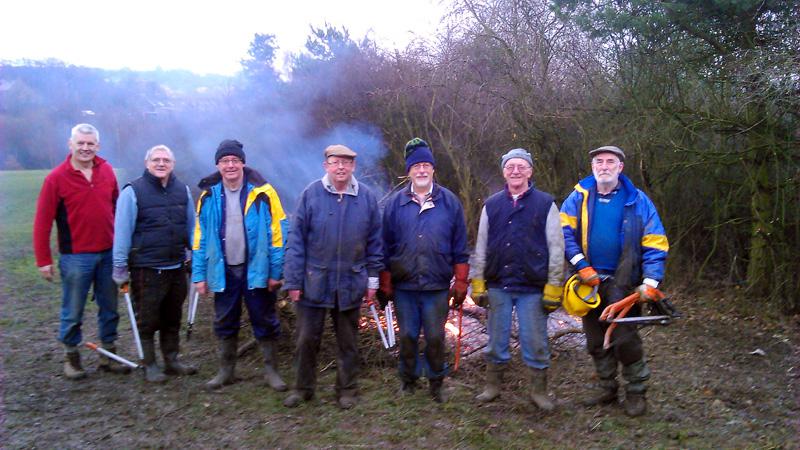 Environment.

Birstall Luddites help with projects to improve the local environment.

In 2010 the Club were involved in planting 1000 crocus bulbs
These Purple Flowers represented the colour of ink dabbed on a childs little finger to indicate
they have been immunised against polio.

( LINK Rotary 1040 ENVIRONMENT )
Oakwell Hall Country Park


Jim
At Oakwell Hall Country Park led by
Rotarian Jim Pilkington the club helps with ground work around the park
- this has been for example hedge cutting, layering and recently burning the collected wood and hedging.
Sat 17th March 2012 Luddites burning wood and hedging.

Links


Friends of Oakwell Hall
Oakwell Hall

---

Sat 16th March 2013. Luddites led by Jim again at Oakwell
"Felling and Burning"
Luddites in action at Oakwell Hall Country Park.

---
Birstall In Bloom


Ian
The Club supports the local
Birstall in Bloom competition
led by
Rotarian Ian Blamires.
Ian is involved in all aspects
of the In Bloom project with bulb planting land clearing etc.



Spring flowers in the Market Place with
Joseph Priestley looking on.

Links


Birstall In Bloom



---

Mon 15th April 2013
A joint effort with Birstall in Bloom helpers and Luddite Rotarians dug and planted in Birstall.
Here clearing a bed to plant decorative grasses with the
Birstall sign stone looking
good in a bed surounded with daffodils.
Job finished,
Rotarians Ian and Bill with Joanne and the Birstall in Bloom ladies.
---