Fri 15th June 2012 at 12.00 am - 2.00 am
The event took place at the Eden Suite - Spread Eagle Hotel in Thame on Friday 15 June at 7 pm for 7:30 pm.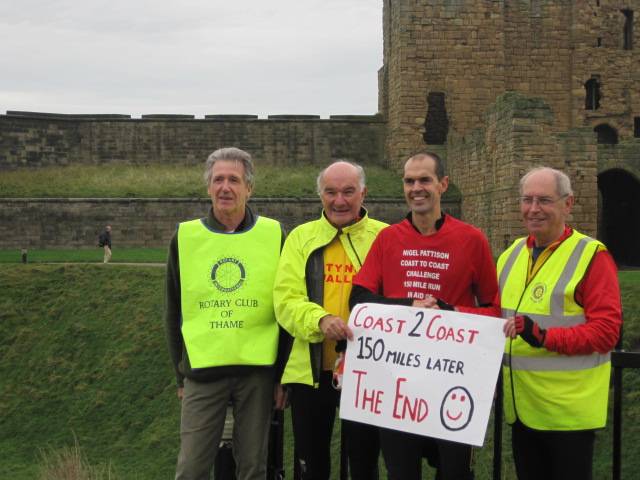 Show related pages
The charities supported in 2011-2012 include the following:
Local

International

Thame Young Carers

Rycote Practice and Trinity Health of Thame
Nigel Pattison who performed 6 marathons in 6 days - Coast to Coast - in October 2011 - gave a talk about his adventure and fundraiser on behalf of Thame Young Carers and the support given by the Rotary Club of Thame and clubs in the North of England.
For more information about this event, please send us an e-mail.