Fri 13th April 2012 at 12.00 am - Thu 15th March 2012 - 12.00 am
The 2012 RIBI Conference returned to Bournemouth this year, with nearly 2,000 delegates attending the event under the chairmanship or our District's own - President Ray Burman
Show related pages
Rotary National Conference 2012 - Bournemouth
(An extract from the Rotary GB&I Conference Report)
AAnA(An extract from the Rotary GB&I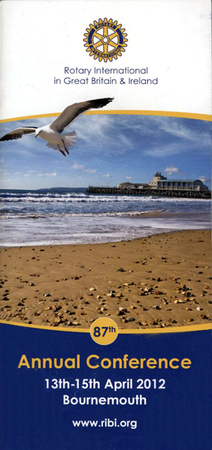 The 2012 Rotary GB&I Conference returned to Bournemouth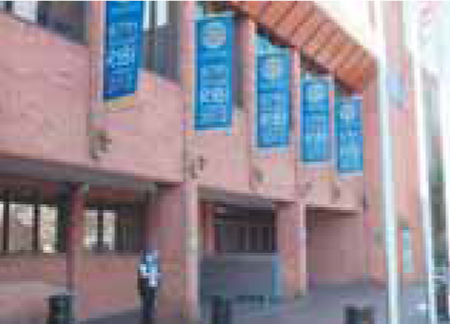 this year, with nearly 2,000 delegates attending the event. President Ray Burman and the Conference Committee, chaired by David Buchanan, put on a a fantastic weekend with excellent speakers and great entertainment.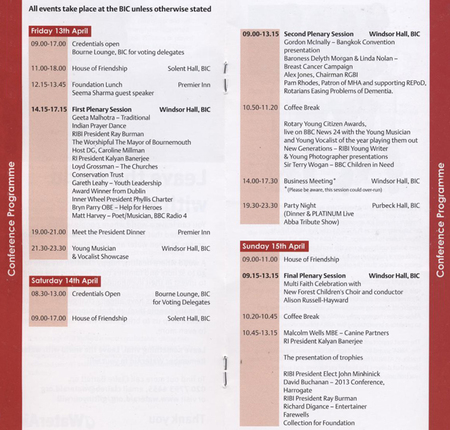 In addition, Rotary International President Kalyan Banerjee, also attended and delivered a powerful and moving presentation about the future of Rotary, the importance of changing the way things are done for the better and appealing to new generations to join.
Priciple speakers were:
In addition, there were sessions on:
New Generations - with the winners of Rotary GB&I Young Writer, Rotary GB&I Young Photographer and Rotary GB&I Young Musician contests receiving their awards on stage. (The final of the Rotary GB&I Young Musician competition had taken place just the day before in Bournemouth.)

Rotary GB&I Young Citizen Awards, in association with the BBC News Channel, inspired Conference guests and viewers at home as the ceremony was broadcast live on Saturday morning.

The Business Session provoked debate and discussion about the future of Rotary. It was broadcast live on the Rotary GB&I website and can also be watched again here. The results and decisions are available for all to read here.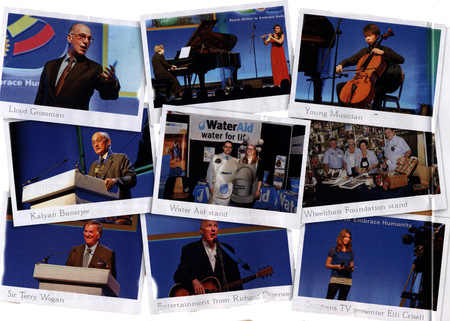 Finally, PLATINUM - the Live ABBA Tribute Act, provided an opportunity for everyone to relax and enjoy themselves.
---
A Personal View
Bournemouth is a great venue for a conference, and it was Ray Burman's (from our District 1240) year as R.I.B.I President .
The programme of speakers and topics were excellent.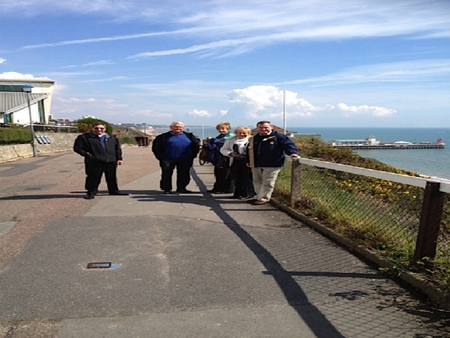 We traveled down with President Malcolm and Sue, also with Membership Officer Roger and Sarah.
We were inspired with The Help For Heroes campaign, and particularly for the support given to our young Men and Women returning home with life changing injuries.
We also saw the start of a new tissue bank for breast cancer, to keep a record of all the different types of cells identifying types of cancer. This was presented with Linda Nolan, one of the Nolan Sisters.
We had a superb presentation from Sir Terry Wogan who focused on the Children In Need Charity.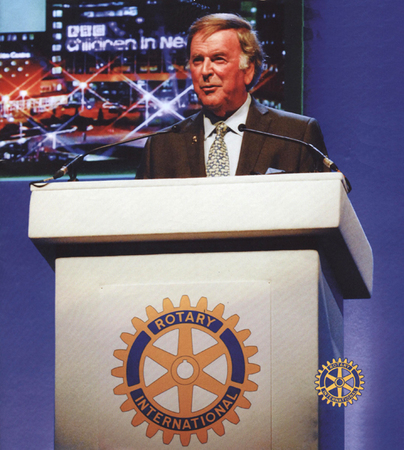 He showed some heart rending film of children with terminal illness, and particularly the fantastic support our hospices give to the families at this sad time.
The Club responded to our appeal at our weekly meeting, and agreed to support all 3 wonderful charities with significant donations.
The entertainment over the weekend was good and, on our last meal in meal in Bournemouth, which had to be fish and chips, we ended up with a childrens' entertainer at our table who said Roger and I should have a transfer (tattoo) as all the kids had one.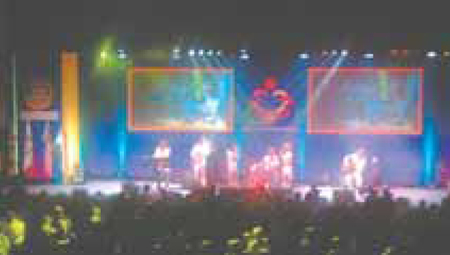 This took days to wear off and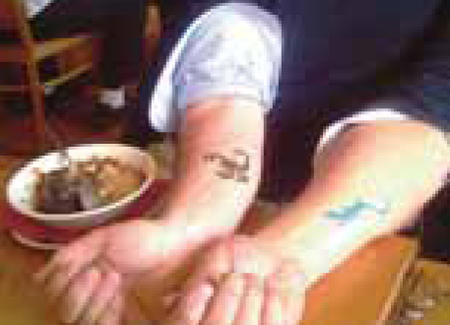 somehow our President avoided the action, but managed to photograph the event.
It really was a good weekend away and hopefully we could see more members come along another time.
Rtn Patrick Rothon