Vocational Service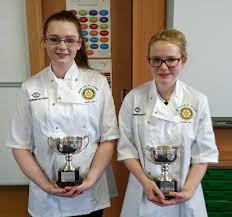 Vocational Service
The duties of this committee are to:
•
encourage Rotarians to serve others through their professions
•
practice high ethical standards; Rotarians, as business leaders, are expected to share skills and expertise through their vocations and inspire others in the process
•
seek to encourage classification talks at club meetings
•
arrange appropriate vocational visits to members' and other local businesses
•
actively support District 1010 in the organisation of various competitions and educational projects, in particular Primary School Quiz, Young Chef, Young Musician and Young Photographer Competitions in conjunction with Youth Services Committee
•
arrange projects where Rotarians can share knowledge and understanding with young people.
•
plan, select and sponsor local persons in personal development e.g. Euroscola and RYLA.
•
liaise and coordinate with University as required e.g. annual debate