Quilt Raffle for ShelterBox Winners
Show related pages
RESULT OF WADEBRIDGE ROTARY CLUB'S QUILT RAFFLE.
ShelterBox benefits from King-Size Quilt
On Thursday evening (26 July), at the Swan Hotel in Wadebridge, Wadebridge Rotary Club hosted an evening that saw ShelterBox Founder and CEO, Tom Henderson OBE, draw the winning ticket for Nan Girling's beautifully made King-size Quilt (so generously displayed at ArtyCrafts in Molesworth Street) and the winner was...........Rock resident, Martin Broadfoot who is, yes you have guessed it, a member of the Wadebridge Rotary Club!
Martin, a man not easily moved, was quite overcome with his win and Ken Metcalfe, President of the Rotary Club, was quick to point out that Martin was in his view a worthy winner and that, no, the draw was in no way a 'Rota fix'! So Martin left the Hotel with his newly acquired Quilt under his arm and a twinkle in his eye as he considered the reaction of his wife, Jo.
Second prized (£100 cash) with ticket drawn by Nan Girling went to Mrs Angela Reskelly and third prize (£50 cash, and drawn by Mrs Ruth Portway, a Rotary visitor from Kent) went to Rachel Hutchison. The Club congratulates the three winners and thanks all who so generously bought tickets - a cheque totalling £2360.00 was handed over to Tom Henderson as a result of this generosity.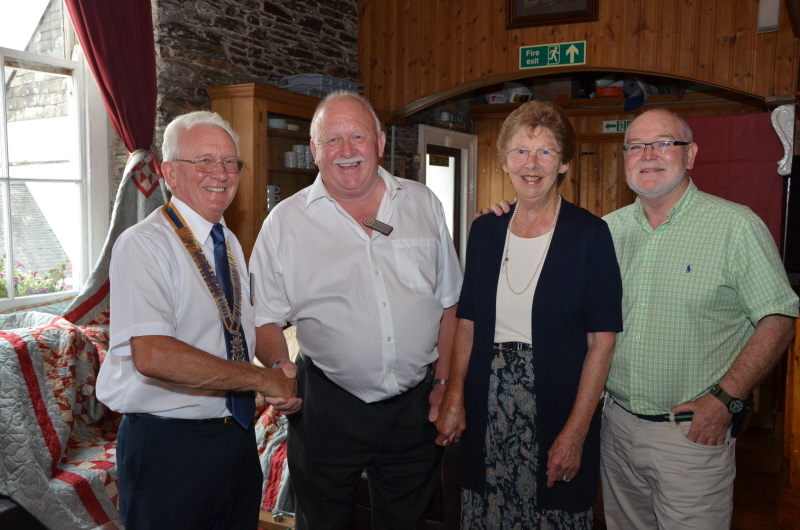 Tom Henderson said: "I want to thank fellow Rotarian Brian Budden, his International Committee and all the members of the Rotary Club of Wadebridge for accepting the Nan Girling challenge and accept this substantial cheque on behalf of all those people around the World who benefit from the equipment that ShelterBox is able to deliver through the generosity of Rotary Clubs and their communities around the World. The sum raised will fund around four or five ShelterBoxes and, although we shall never know the recipients personally, we can all be assured that we are making a difference to other peoples lives."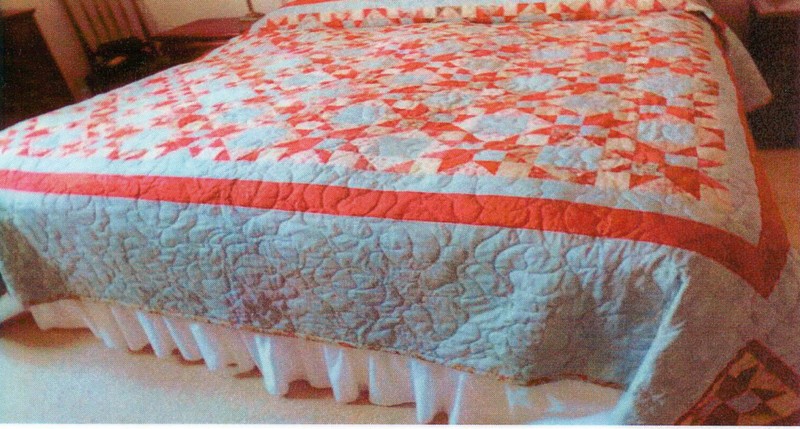 Thursday was another busy evening for this lively and friendly Rotary Club and ended with an informative and enjoyable talk, from Rosie Ellis about the work of the Polzeath Marine Conservation Project.
All 3 photographs taken by Rtn. Albert Ridgeley