November 28th proved to be a very busy afternoon for Kath Fry's 9 contestants from Maidenhill School for the Rotary Young Chef Competition - Chelsey Peck, Lily Atkinson, Kelsey Roche, Casey Field, Oliver King, Eleanor Mynett, Ellie Chandler, Abie Pipp and Jasmine Sweetland . They really did "cook their hearts out". Their session was started off with a visit from the Head Teacher Pam Wilson who gave them all suppport and encouragement.
Our two judging chefs- Felix Prem from the Stonehouse Court Hotel and Christopher Hale from Schlumberger Ltd - gave their time and experience to encourage the young chefs, and to judge a truly splendid array of dishes. We really did appreciate their support, and it was great to have local involvement.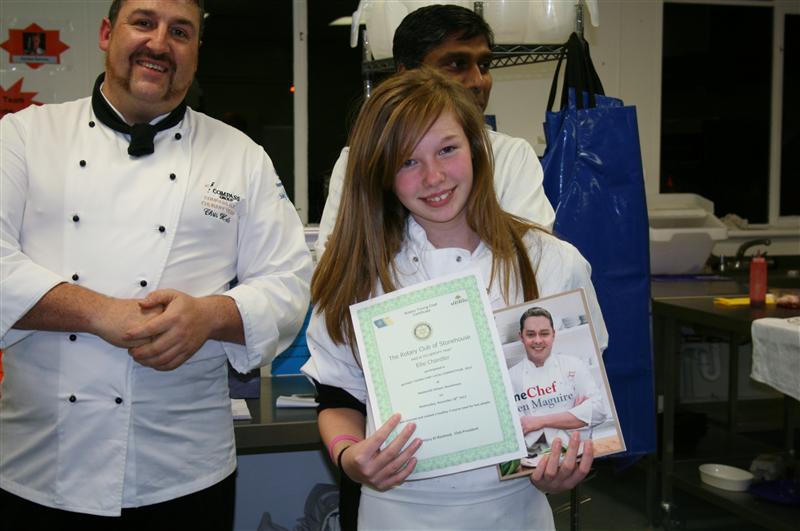 Ellie Chandler was chosen as the winner - and she now has the chance to progress to gthe next round at Cirencester in January. The 8 runners-up were also congratulated by the judges - they had all done exceptionally well.
Ellie was presented with a wonderful cookery book - "The Home Chef" - written and well laid out by Chef Neven Maguire, for a start in Catering and Home Baking. All the contestants werre also presented with a certificate for their personal portfolios by Rotary Vice President, Richard Hollick.
The judging criteria covered their choice of a healthy two course meal, their planning and organisation; keeping to a defined budget; meal presentation; and of course tasting by the judges.
Photo of all of the contestants: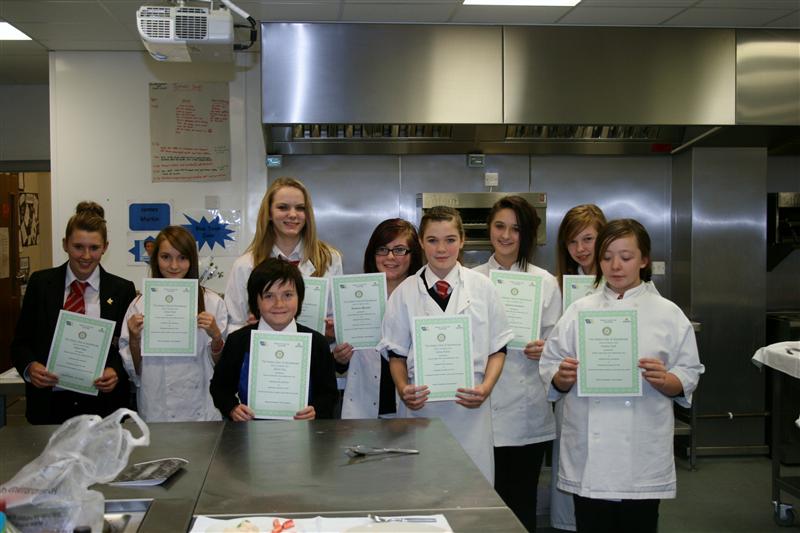 Rotary Young Chef is a National competition and the competition final prizes are sponsored by Filippo Berio - including a visit to Italy.
Margaret Roberts.