Interact Meeting 20th November 2012
News from the Interact meeting held 20th of November 2012 as provided by Past President Brian.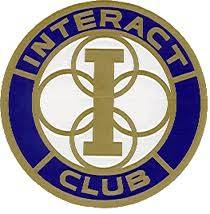 Interact Meeting 20th November 2012
The fund raising for the International Project, the working visit to Kisumu in 2014, continues with bag packing at Budgens' this Saturday.
The Local Project is to (in pairs) visit elderly people living on their own and to sit and chat and offer to do shopping for them.
Interact would welcome suggestions regarding elderly people who would like to have a visit and then visits will be arrange.
Interact members have offered to help us at our Charity Fund Raising Welsh Choir Concert.
The members will be making a presentation about Interact at school assembly with a view to getting younger students involved.
Several members have shown an interest in applying for the World Affairs Seminar and Ashley Mortimer will be following this up.
There will be a joint meeting with Our Club on Tuesday 19th February at 7.00 pm.
The next meeting with be in the EcoLab at 2.00 pm on Tuesday 4 December.
Notes as kindly provided by Past Preident Brian.