Some other organisations we have supported
We support projects and deserving causes that benefit our local community and deliver important humanitarian aid overseas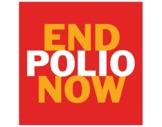 Local Organisations and Good Causes
The following list shows some of the local organisations and good causes who have benefited from the fund-raising activities of Haddenham & District Rotary. Where they have their own website, you can link to them by clicking on the organisation's name
Abbeyfields, Haddenham
Residential homes enhancing the quality of life for older people
Age UK, Bucks
previously Age Concern and Help the Aged. Information and advice for the elderly
Aylesbury Vale Dial-a-Ride
Safe, secure and comfortable door-to-door transport in Aylesbury Vale
Bardwell School, Bicester
Community Special School for pupils aged 2 19 years with complex, severe and profound learning difficulties

Booker Park School, Aylesbury
Primary special school

Brill Environmental Group
Brill Scouts
Beaver Colony, Cub Pack, Scout Troop and Wildcat Explorer Scouts

Bucks Search and Rescue
Provides a pool of volunteers, trained in emergency procedures and First Aid, ready to assist the full time emergency services in the event of a major incident.
Children's Health & Therapy (CHAT), Aylesbury
Improving the quality of life for Buckinghamshire families with children who have individual healthcare needs by providing funds for equipment and short term respite care

Chinnor Scouts
A Beaver Colony, a Cub Pack and a Scout Troop catering for boys and girls between 6 and 14 from Chinnor and the neighbouring villages.

Dovecote Day Centre, Thame
Mental Health Day Centre
Florence Nightingale Hospice, Stoke Mandeville
Specialist palliative care service which is accessible and free of charge to those with a life-limiting illness.

Haddenham Darby and Joan Club
Darby and Joan
Haddenham Junior Cricket Club
Haddenham Youth Football Club
Haddenham Library
Self managed community library
Haddenham Cycle Training
Cycle training in Buckinghamshire, Oxfordshire and surrounding counties.

Haddenham Scout and Guides
Haddenham Tree Planting scheme
Rotary club initiative to encourage all children entering education in Haddenham schools to plant a tree in the village
Haddenham Village Seats scheme
Rotary club initiative to provide public seats in Haddenham and surrounding villages
Haddenham Youth Centre
Helen and Douglas House, Oxford
Hospice care for children and young adults with life-shortening conditions and support for their families. The two hospice houses offer specialist symptom and pain management, medically-supported short breaks and end-of-life care, as well as counselling and practical support for the whole family.

Home Start, Aylesbury
Support service for Aylesbury Vale families that was free at the point of service and open to all.

Iain Rennie Hospice at Home, Tring
specialist and supportive care and advice for patients with cancer and other life threatening illnesses in their homes.

Ickford Brownies
Ickford School
Science project
Rotary project, supported by Littlewoods, to bring fun into the lives of disadvantaged children.
John Radcliffe Hospital

Kids Out
Rotary project, supported by Littlewoods, to bring fun into the lives of disadvantaged children
Life Education Centres
UK's largest children's health education charity, providing a comprehensive range of high quality and evidence-based services appropriate to the needs of primary school children
Lighthouse Trust, Thame
Holiday week for children and young people in Thame and the surrounding area that takes place in the summer holidays at Lord Williamss Upper School.

Little Kites, Tetsworth
Pre-school education
Magic Roundabout, Tetsworth
Pre-school education
Monks Risborough Cricket Club
Rebuilding of pavilion destroyed by fire
Oxford Haemophilia and Thrombosis Centre
PACE Centre, Aylesbury
To provide an education for life for children with cerebral palsy, through programmes which incorporate all daily living activities and address the needs of the whole child.

Puddlesducks, Haddenham
Play group
Rotary Club of Thame
Contribution to their own charity projects
Rotary Technology Tournament, Aylesbury
Rotary organised technology tournament for students from local schools
Six Counties Kidney Patients Association
Offers mutual support to people suffering from kidney disease and/or renal insufficiency.

Snakemoor, Haddenham
Local nature reserve
Soundabout, Worminghall
Using music to unlock the potential of those with severe disabilities
Special Effect, Charlbury
A unique charity doing whatever it takes to help everyone with disabilities to have a better quality of life. For some, this means access to fun and leisure activities like computer games. For others, it's giving them a voice at a time when they cant even speak

St Tiggywinkles
The world's busiest Wildlife Hospital
Stoke Leys School, Aylesbury
Thame Air Training Corps
Thame Citizens Advice Bureau
Provides free, independent, confidential and impartial advice to everyone on their rights and responsibilities

Thame Community Car

A

voluntary

car

scheme

to

enable

people

who

find

it

difficult

to

use

public

transport

including

people

with

a

disability

Thames Valley & Chiltern Air Ambulance
The Air Ambulance carries a full range of life saving medical equipment and two fully qualified paramedics, who are supported on a regular basis by a small team of dedicated doctors.

Tiggywinkles, Haddenham
The Wildlife Hospital Trust, is a specialist hospital. Using every available veterinary welfare skill, it is dedicated to rescuing and rehabilitating all species of British wildlife

Upward Bound Trust, Haddenham
Glider training for youth
Victim Support, Aylesbury
Independent charity for victims and witnesses of crime

Waddesdon School
Waddesdon Village Hall
(Rothschild Foundation)
WheelPower, Stoke Mandeville
Supporting wheelchair sport at all levels
Whiz Kids, Thame
Indoor and outdoor children's activity centre
Young Carers Bucks

Young Carers Bucks works with and supports children and young people aged 6 to 18 years who care for a family member because of a physical or mental illness, disability, drug or alcohol addiction
Some Healthcare Providers We Support
Ali's Dream
Research into childhood brain tumours. Brain tumours are now the biggest cancer killer of UK children

Cystic Fibrosis Trust
UK's only national charity dealing with all aspects of Cystic Fibrosis

, including research funding, treatments and care standards
Macmillan Cancer Support
We provide practical, medical and financial support and push for better cancer care.

The number of people with cancer is growing every day. We want to reach and improve the lives of every one of those people.

Mucopolysaccharide Society
Supports children and adults suffering from Mucopolysaccharide and Related Lysosomal Diseases including Fabry Disease, their families, carers and professionals throughout the UK. Assistance for people with bodies unable to dispose of used materials.

Pendyffryn Children's Trust

To provide a place where children who have suffered trauma can relax with their families, recover and enjoy freedom and fresh air within the peaceful countryside and beaches of Pembrokeshire.

Riding for the Disabled Association
Horses and ponies to provide therapy, achievement and enjoyment to people with disabilities all over the UK.
International Projects
The following list shows some of the international projects and organsiations who have been supported by Haddenham & District RC. Where they have their own website, you can link to them by clicking on the organisation's name
Aquabox

Rotary project delivering safe drinking water and welfare items to disaster victims

Children of Chernobyl, Ireland

Disaster Emergency Committee (DEC)
The DEC brings 14 leading UK aid charities together in times of crisis: Action Aid, Age UK, British Red Cross, CAFOD, Care International, Christian Aid, Concern Worldwide, Islamic Relief, Merlin, Oxfam, Plan UK, Save the Children, Tearfund and World Vision; all collectively raising money to reach those in need quickly.

Eurotary 87 projects

Eurotary 87 is an informal association of European Rotary clubs all chartered in 1987, including Haddenham & District RC. Each year one club nominates an international project to which clubs may contribute.

Hope and Homes for Children
They give hope to the poorest children in the world those who are orphaned, abandoned or vulnerable by enabling them to grow up within the love of a family and the security of a home, so that they can fulfil their potential.

Jaipur Limb Centre, India

Rotary project providing cost efective artificial limbs, training and support

LifeStraw
Low cost personal water purification filter which lasts up to 12 months. They consider that access to safe water is a basic human right and necessity; therefore their efforts and energies are focussed on providing safe water wherever a need is identified

Lunch4Learning
Lunch4Learning is an enabling programme that helps Ugandan primary schools to help themselves. We work directly with individual schools to assist them in providing children with a midday meal within a sustainable framework.

Masandaka Deaf School, and Vocational Training Centre for the Deaf, Tanzania

Haddenham & District RC has worked with Masandaka school at Moshi for many years, both by raising funds and sending work parties to Tanzania. As students leave Masandaka many progress to the VTCD at Ghona

(more ....)
Mercy Ships, West Africa
Mercy Ships provides free surgery and medical care, and partners with local communities to improve health care, offering training and advice, materials and hands-on assistance.

Opportunity International (Microcredit), Malawi

Rotary project to finance microcredit schemes for some of the poorest communities in Malawi

Mutomo, Kenya

Medical equipment

Korsa School, Nicaragua

Equipping a school library

Polio Plus

Rotary International's biggest project, conducted with the World Health Organisation and the Bill and Melinda Gates Foundation. Its objective is to eliminate polio from all countries of the world. Over 27 years, there are now only three countries to go - Afganistan, Nigeria and Pakistan

ShelterBox
Provides emergency shelter and lifesaving supplies for families around the world who are affected by disasters, at the time when they need it the most. ShelterBox grew from a Rotary project.

SightSavers International
Works to combat blindness in developing countries, restoring sight through specialist treatment and eye care. Supports people who are irreversibly blind by providing education, counselling and training. Helps the people who need it most - those living in poverty in some of the world's poorest countries.

Snehasadan Street Children, India
Provides a home and a future for homeless street children in Mumbai, India.

St Lawrence Home of Hope, Zambia

Faith-based assistance for homeless children

St Lucia Boxing Club

Water well project, Zambia