/ Forrest House Garden Party - 2013
The Annual Forrest House Garden Party took place on Thursday, 4th July.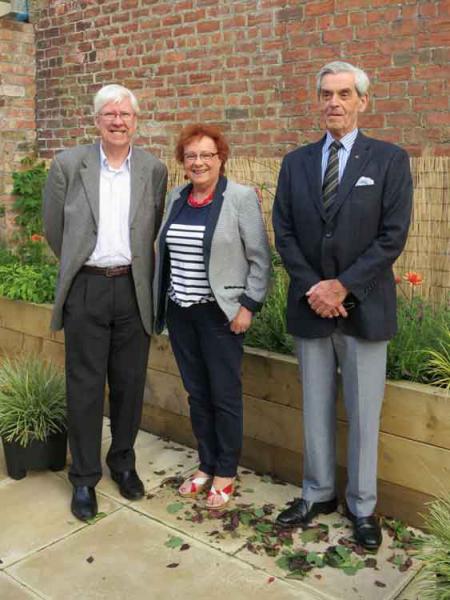 The Forrest House garden party - this was to celebrate completion of the re-modelling and landscaping of the gardens, and to thank all those who worked on and contributed to the gardens at the front and rear.
Although this Garden Party lacked any Royals, the weather held good, and the staff and residents welcomed us warmly. Directors Morag McIntosh and George Russell (both members of Glasgow Rotary) attended, as did President Mark Merley and John Park. PP Harry Henderson, (a long-serving director of Forrest House) made a speech thanking all for their efforts and contributions, and a buffet and wine was enjoyed by all after we had inspected and admired the gardens.