Mon 29th July 2013 at 7.30 pm - 10.30 pm
On a very few times in the year, there is a fifth Monday in a month, so the club tries to do something different from its usual lunch time meeting. In July, nearly forty of us met for a convivial evening meal at a local restaurant.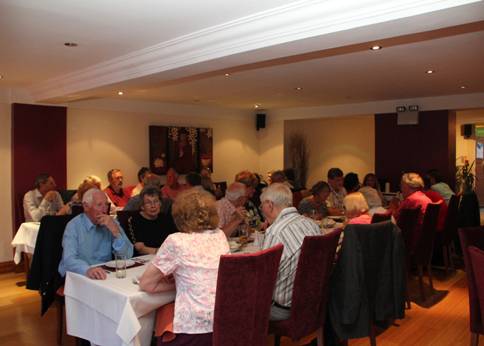 Show related pages
It's the 5th. Monday so it must be ...
Time to meet up for a social evening together!
Every now and again, there is more than the usual four Monday's in the month, and in the spirit of friendliness and social harmony, the Rotary Club of Billericay tries to do something a bit different from their normal lunch time meeting. Sometimes we make a visit to another club, and sometimes we have a social event for members and their partners.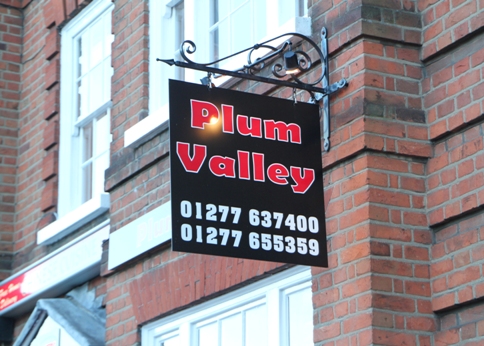 On Monday 29th July Billericay Rotary Club took the opportunity of this 5th. Monday to hold an evening social event at a local restaurant. Just under 40 Rotarians, partners and family met up at the local 'Plum Valley' restaurant in Billericay High Street, to enjoy each other's company and catch up on the latest news.

Rotarian Ben Curtis negotiated the deal at a very advantageous price, and a very enjoyable meal was had by all. The food was great - a selection of five starters for everybody, followed by peking duck, pancakes and hoisin sauce to really fill us up. Then, even more food, we had only really had the starters and now we had our pick of as many of the main course meals as we wanted - needless to say, for many of us one course was more than we could manage, accompanied as it was by free rice and chicken chow mein.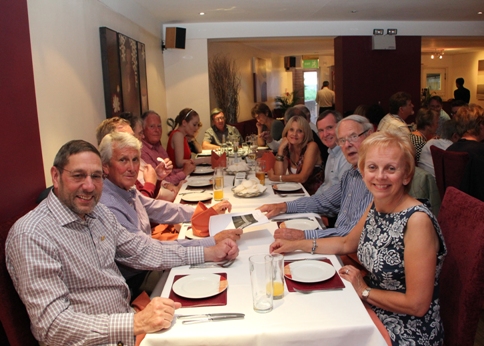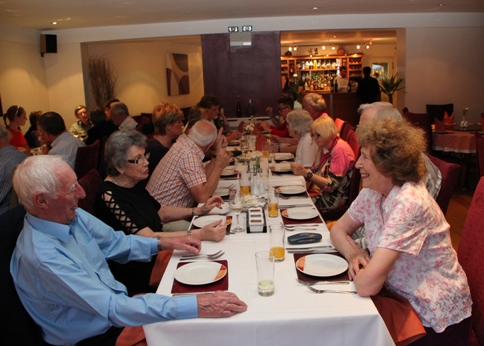 The wine came - and just as speedily, disappeared, the conversation flowed, and a great time was had by all.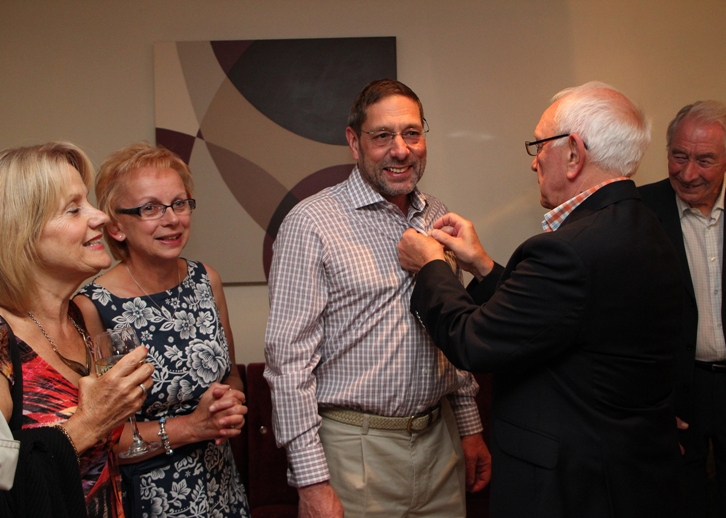 And to cap it all, the evening saw Rotarian Malcolm Acors, in the presence of his wife Sue and most of the club, honoured with his Paul Harris Sapphire award for the outstanding contribution made to the work of the club and to the community which it serves (see separate report), and to Rotary at large.