BBQ July 2013
Petanque, Wine, Good Food and Good Company what more could you want? Oh yes, a fabulous sunset over St Ouens bay!
Show related pages

Jerry Ramsden tells us, some had difficulty finding the BBQ site - Derek Short was there early but thought he was in the wrong place and went away - and Charles Strasser turned into every lane up and down the Five Mile Road before finally arriving just in time for the food!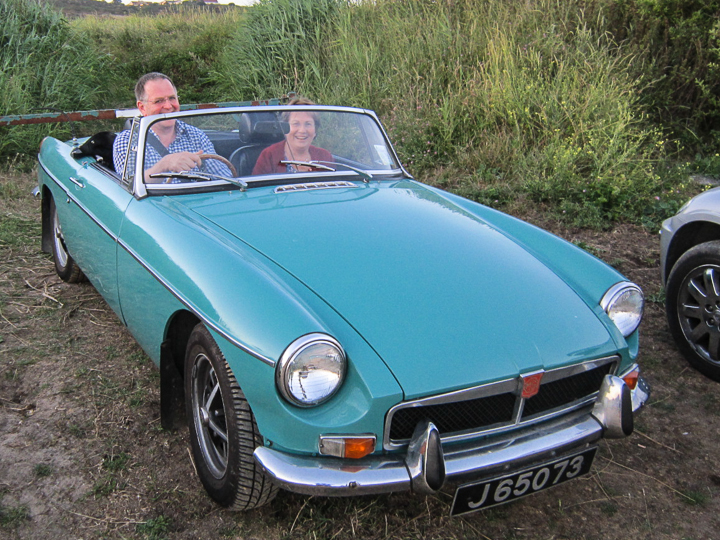 Roger Bougeard arrived in a rather aged convertible MG confirming that he is still in the throes of his mid life crisis.
Jerry and Tony Allchurch arrived early and commandeered a car park near the BBQ to use as a petanque terrain. While Kevin Golder slowly got the BBQ lit the numbers playing grew and the highlight of the petanque came as six men took on six women in a battle of the sexes.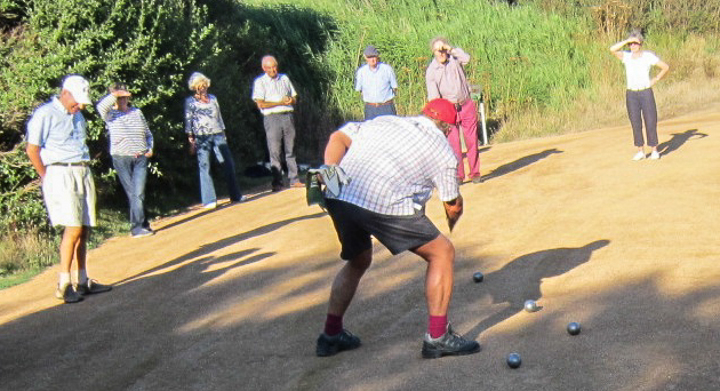 Kevin came to tell us the fire was lit and the food was ready in the nick of time with the men leading 6 to 5 and able to claim victory under the well known Mornington Crescent rule.
Derek and Allan Smith cooked burgers and bangers and everyone enjoyed the food, the wine and the company in a glorious evening as the sun slowly set in the west.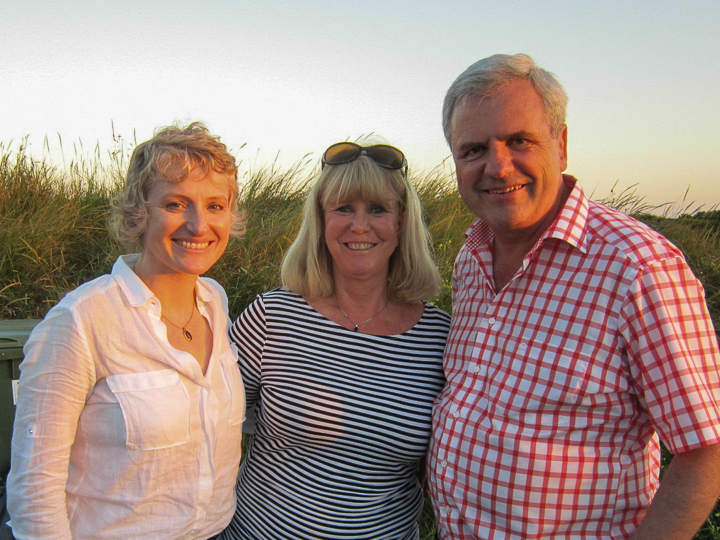 President Toni welcomed visiting Rotarian Michel Gut and his wife Ursula who were on holiday in Jersey from their home in Lausanne, Switzerland.
More photos by our ace reporter Jerry Ramsden available here.