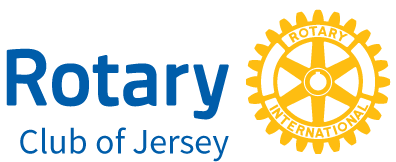 Saturday 21st September 2013 and the second Jersey Peace Forum gets underway at the Pomme D'Or hotel with over 100 delegates helping to celebrate U.N. World Peace Day 2013. With such a wide variety of speakers illuminating the day, the cocktail of different perspectives on Peace and how to achieve it was expected to enthral the delegates. We were not disappointed.
Greetings were received from Rotary International President Ron Burton and Past President Raja K Saboo.
From 09.30 to 16.30 we were treated to a series of presentations that lead to much discussion and debate at coffee, over lunch and in the well moderated forums.
Members of the Rotary and Inner Wheel Clubs of Jersey were delighted to hear from delegates who were not only asking when the next Forum was planned but also offering their help to extend the reach of our event to a wider audience in the island.
All speakers contributed to this excellent outcome. Allan Jagger by setting the scene and putting into context Rotary's involvement with Peace. Sir John McColl with his incisive analysis of the Military role in Peace Building based upon his experiences in the Balkans and Afghanistan. Our two Rotary Peace Fellows, Yumiko Shinya and Rich Wainwright, explaining to us the practical aspects of Conflict Resolution during recent projects in Liberia and Jordan. Helen Sayers sharing with us her understanding of the ancient wisdom of Ubuntu. Atuki Turner and her journey to Peace with MIFUMI in Uganda and finally Francis Davis brings us back near to home and the issues involved in bringing Peace to Inner Cities.
Both morning and afternoon sessions concluded with vibrant discussion in open forums. The morning one was moderated by broadcaster and journalist Matthew Price of BBC Radio Jersey and the afternoon forum by Gwyn Garfield-Bennett, a broadcaster and journalist now working in public relations.
A full report of the proceedings is available here.
Available here are Reports on the Peace Dinner, Student Peace Seminar and the House of Friendship.