The mission of The Rotary Foundation is to enable Rotarians to advance world understanding, goodwill, and peace through the improvement of health, the support of education, and the alleviation of poverty.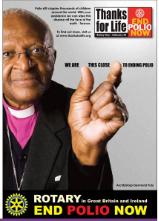 The Rotary Foundation (TRF) is our own charity. In 1988 it spearheaded the fight to eradicate polio across the globe. Today going that extra mile to complete the challenge remains i ts number one priority. In addition to funding Rotary's Polio campaign, it also match funds Club's humanitarian projects around the globe.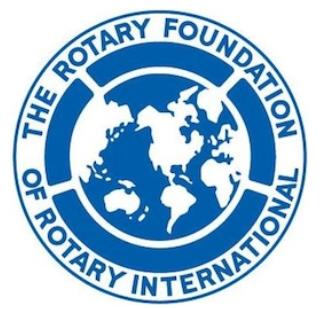 Through the Foundation, Rotary International sponsors the most extensive programme of international scholarships, which has allowed over 1,000 young "cultural ambassadors" to study abroad. In collaboration with six prestigious international universities, Rotary also fully funds 50 masters degree scholarships each year in conflict resolution and prevention. Find out more about Peace Fellowships here.
Each year the Grange looks to donate $100 per Member to Foundation from our Charity Account. This equates to about £1,250 from the Club. However, as we have an active overseas eye-care projects programme, our Club probably benefits more than most in the level of support it receives from the Foundation: In the last six years we have been given $160,000 (say £100,000) to help finance our projects. As we advise elswhere our projects alone are notionally reducing world poverty by over £6 million each year (WHO).