Kids Out
Our Club, along with many other Rotary clubs, supports the KidsOut charity by providing disadvantaged children with an experience that brings both fun and happiness into their lives.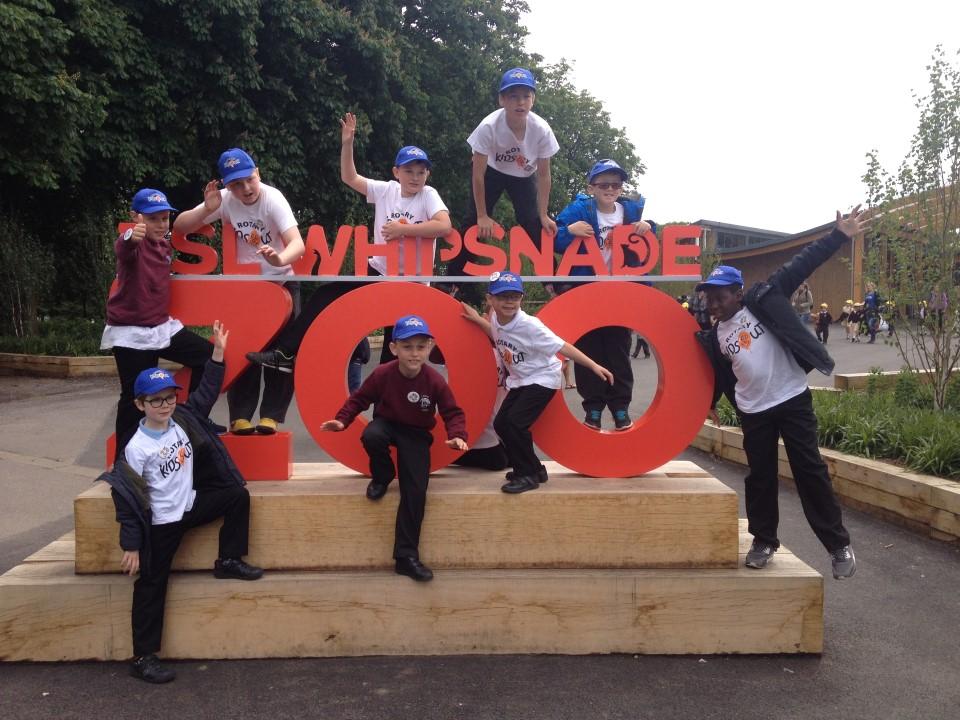 Along with many of the other Rotary Clubs in our District, covering much of Herts, Beds and Bucks, we take a group of disadvantaged children for a day's outing. Each of the children receives a free tee-shirt, cap, badge, goody bag, free entrance to Whipsnade Zoo, including a ride on the train and free lunch.


Wherever possible, the children chosen to go on this trip would be those who would not normally get the opportunity to attend such an attraction as the zoo. Over the years, our club has provided this event for children from various local schools.


On Wednesday 12 june 2019, we took 14 children from Larwood School, Stevenage, and three of their teachers, to Whipsnade. They were each given a t-shirt, a cap and a badge. Thanks to the generosity of Morrisons, the kids were provided with lunch of sandwiches, crisps, fruit, biscuits and drinks.

A great time was had by all and the weather was kind to us, with the threatened rain holding off until it was time for the children to return to school and thence home.

Altogether, about 760 children from across our Rotary District, plus teachers and Rotarians, were at Whipsnade to enjoy the event.





click the logo for more about the charity