Again, another superb display of skill and talent from Maidenhill students from the Catering and Hospitality department.
Thank you to our judges - the Chef from The Gumstool at Calcot Manor and local enthusiast Keith Richardson.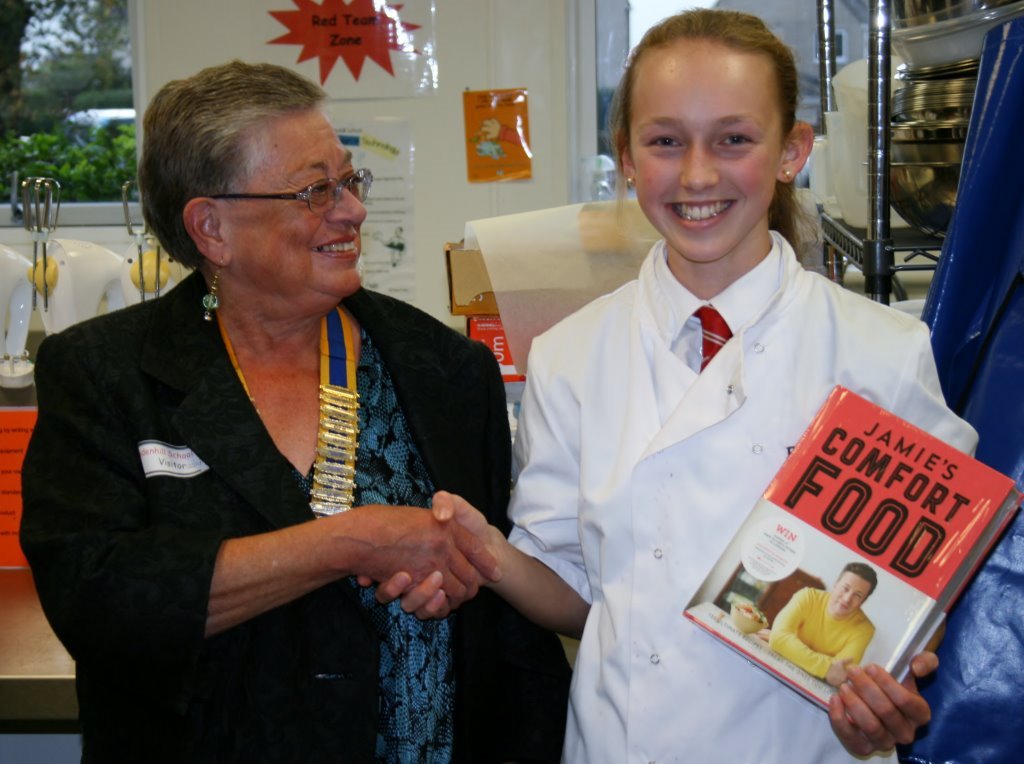 Congratulations to the winner - Ellie Banks - who will now have the opportunity to compete in a district semifinal on Saturday 31January 2015. She is shown here being presented with her prize by our President Gill.
Please enjoy the slide show photos of the students and their meals.