Wadebridge Rotary Club to raise funds to send ambulances to Kosovo.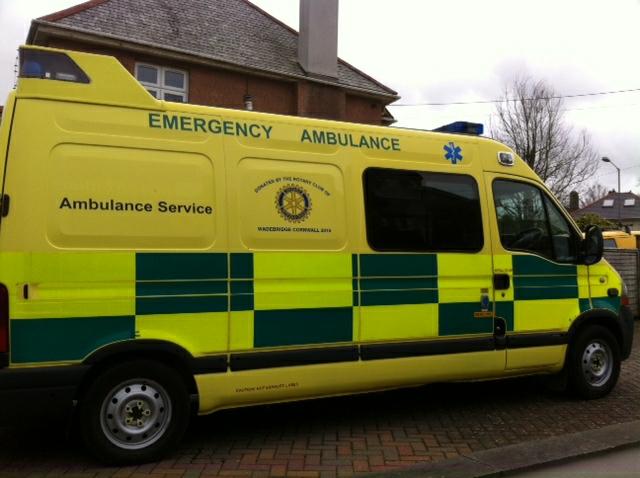 Show related pages
STOP PRESS:
Club Members Ian Thurtle, Wayne Mitchell, Clive Robinson, Stuart Hutchison and Roy Vannoey will be driving the two ambulances to Kosovo. Their date of departure will be Thursday 24th Sept and they will be returning on 1st October.
---
Wadebridge Rotary Club recently purchased this redundant ambulance at a nominal cost and it has been fully serviced and MOT'd ready for the long journey to Kosovo.
FLEET, the Front Line Emergency Equipment Trust, which provides public defibrillators across Cornwall, has kindly donated basic medical equipment and supplies to help fit out the vehicle.
With public help on funding, the ambulance will join a convoy of vehicles later this year, being driven to Kosovo by volunteer Rotarians, who personally pay for their board and lodging, food and their return air fare. The funding will cover fuel costs, any unforseen breakdowns and border crossings
The Club has been holding fund raising events, with street collections in Wadebridge and in Rock at Easter and has also held a Race Night & Supper in April. The Street Collections raised the amazing amount of £1141.57. The Race Night raised a further £866.20, giving a grand total of £2007.77 (beyond our wildest dreams!)
This amazing amount has enabled the club to negotiate the purchase of another redundant ambulance and to fund its journey to Kosovo as well.
Members of the Club thank all those who supported these events to make this possible.