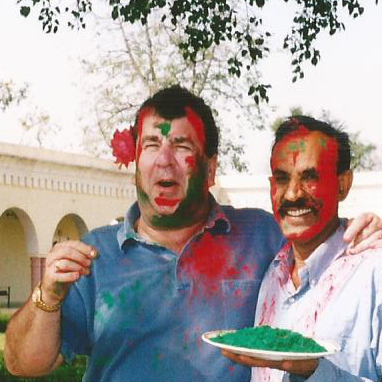 This week Martin is going to share his life and interests with us. He is currently th President of our Club and has been involved in number of different activities. He will do a wistle stop tour of his life and the things that he enjoys from messing around on the river to gastromonomy - [that does of course include stuff with wine!]
Travel and holidays plays a big part but not lazin' on the beach ... going native to exploring out of the way places. Here is a celebration of "Holi" in India just after searching for tigers.
His motto is enjoy life as we only have one of them!