What we did in President Jerrys Year 2014/15
Tue 30th June 2015 at 23.55 - Wed 1st July 2015 - 00.55
A year with President Jerry

Rotary Club of Birstall Luddites




Club President
Jerry Wright
2014/15
Club
Presidnt
Jerry Wright
Inner 9
Assistant
Governor
Nigel Arthurs
Home of two District 1040 District Governors Robert Jackson & Keith Davison.
Home of Inner 9 Assistant Governor Nigel Arthurs.
Mon 31st June Club Handover

P

ast President Bill Hildred passes the chains of
office to new President Jerry Wright.
Jerry presents Bill
with his

Past Presidents award

President Jerry passes the President Elect
chains of office to Margaret Arthurs.
Talented Wright Family.
World champion dancing daughters
Katie and Bethany pictured with wife Sally.
Outside Visit to Holmfirth Vineyard.


The club visited Holmfirth Vineyard on a summer evening

Monday

28th July.

The evening started with a tour of the
vineyard site, looking at the vines followed
by the production and bottling facilities.
Luddites then enjoyed wine tasting of the
Holmfirth wines. Then followed a meal
in the Vineyard restaurant.
Thanks to Paul for organising an
enjoyable evening.

Luddites gather for the tour of Holmfirth Vineyard.

---

Birstall Luddites Robert Jackson, Bill Hildred and John Logan
giving a Rotary presence at the
Birstall Chamber of Trade Summer Fair Sat 16th Aug .

Birstall Luddites visited Scammonden Dam Sun 13 July to try their hand sailing. Photo shows Ian Booth enjoying the day.




---

Summer Club Speakers
On Mon 13th July the first club Speaker Evening of President Jerrys year took place at Healds Hall Hotel.
Guest speaker was Town Crier Laurie Gilbert who gave a talk on his career..


Laurie is 67 years of age and has been Town Crier for only four of them. He took up the hobby to keep his mind active, and importantly, to reinstate a sense of civic pride as well as keeping alive the history, heritage, and the pageantry involved in this tradition.



Mon 11th Aug
Club Speaker was Luddite Rotarian John Broadhead who gave a talk on
"The Great War
And The Part My Father Played in it"

Photo above Madam Margaret Arthurs President Elect thanks John for his talk.

See "What we do" / Club Admin / Speakers Evening John Broadhead



---

Luddites in the Environment.
Sat 30th Aug
Annual Walk
Sun 14th Sept
St Peters Graveyard Birstall saw Luddites helping the Church.
Luddites Martin and Jeremy feeding the shredder with Bill
barrowing the wood chip. Also helping was John, Jeff, and
President Jerry and his daughter.

Sunday 14th Sept Luddites gathered for their annual Walk organised by Robert Jackson. A walk from IKEA took in Adwalton Moor, Oakwell Hall and Joseph Priestly birthplace and ended with a lunch at Haighs Farm

.



---

Mon 15th Outside Visit
Ossett Brewery
Mon 29th Sept
Club Speaker John Mitchell
Luddites gathered for a popular outside visit to the Ossett Brewery.
After sampling Ossetts ales Luddites were shown around the Brewery and finished with another Brewery sample. Luddites then made their way up into Ossett to the "Old Vic" pub to sample another drink and enjoy a Pie and Pea supper.

Educating Yorkshire Headmaster John Mitchell the Thornhill Community Academy Headmaster gave a talk to Rotarians partners and friends

. John talked about the Channel 4
production and the effect the filming had on the school,
pupils and local community. Luddite Ian Blamires on behalf of the club thanked John for his very enjoyable talk and wished him and his school continued success. Thanks to Paul Barnes speaker finder.



---

Mon 20th Oct
Club Speaker Paul Gee
Sat 1st Nov
26th Anniversary Charter Night

Paul Gee has had 20 years experience as a fireman working in the Humberside Fire and Rescue Service. He now runs a company called Blaze Fire Safety which specialises in fire safety training, equipping employees in a workplace with the skills required to be a fire marshal. He talked to the our members about fire awareness and safety in the home. Using a video he showed us how quickly a fire can spread in the home. He informed us about the most common causes of house fires and outlined some basic precautions we can take to keep us safe. He also showed us a new style of fire extinguisher which, although is water based, can be used on most kinds of fire, including electrical.

Rotarian VIPs attending the clubs 26th Charter
(See Club Charter tab for more info)
Rememberance Day 2014
Santa collections 2014
President Jerry laying our wreath at the Birstall
Rememberance parade.
Ian, Santa, and two Johns collecting in Tesco Batley
Sat 13th Dec 2014
MNDA Christmas Carol Concert
Christmas Party

Joint Inner Wheel / Rotary Choir gave a Christmas Concert in support of Motor Neurone Disease. Here our Inner 9 Assistant Governor Nigel introduces the concert held at St Thomas Church Batley Sat 13 Dec 2014.

Sunday Dec 7th the Club gathered for a Christmas
lunch get together at

Healds Hall.

New Year 2015


District Governor Visit.
On Mon Jan 5th the club hosted the annual visit of District 1040 District Governor Rod Walmsley.
Rod gave a talk which covered his family and his career through Rotary.
Rod talked about the challenges facing Rotary today, membership, foundation giving, making change work for us
and praising Keith's role in the Visioning project.

Club President Jerry thanks Rod after his talk.

Three DGs.
Two Luddites - Robert (DG 2004-05) left and Keith (DG 2012-13)
on Rods right.

Dick Whittington

and his cat
Panto Visit 2015
On Friday 17th January the Club enjoyed its annual Panto visit.
Thirty five Rotarian's and friends gathered at Dewsbury Town Hall to watch Dewsbury Collegians production of Dick Whittington.
Quote from John MacKail "Excellent choreography,salient sets,opportunities for "audience participation". All the main characters were imaginative but
The Cat was real, just in the body of a girl ! "
Big thanks to Martin for organising the visit.
A view of Dewsbury Town hall from the circle with Rotarian's
taking their seats for the show.

The Panto cast taking a bow at the end of a very enjoyable Panto.

Club Speaker Mon 19th January
Rotarian Issy Sanderson from Rotary Club of York Ainsty.
International Chairman Rotarian John Logan through his District connections welcomed Issy to the Club.
The talk was a partners

evening where Issy

explained her role for the "Days for Girls" Project.

Club Speaker Mon 26th January
Bill Powley RNIB volunteer

Days for Girls International works to get washable feminine hygiene kits into the hands of those that would otherwise go without. We advocate and partner with NGOs and agencies to teach women and communities to create their own. We work to raise public awareness, educate regarding AIDS and preventable disease, and health and safety


LINK -- Days for Girls
LINK -- Rotary Club of York Ainsty

Bill Powley who is a volunteer for the Institute for the Blind, came to the club and gave a talk about hiswork fund raising for the RNIB.




Bill talked of his life in Brazil and his work with the speaking newspaper and speaking books.

He then showed how the
club could help with a pedometer challenge. This involves a virtual walk John o 'Groats to Lands End with teams of five doing the challenge. He talked about the forty thousand book titles and how each book is sponsored and the costs of sponsoring new books.
Rotarian Paul thanked Bill for his talk on behalf of the club.
LINKS RNIB
Annual Race Night
On Friday 6th Feb the Club together with the Rotary Club of Batley and Batley Grammar School Batelians
held a Race Night in the Grammar school Hall. Eighty one Rotarians partners and friends enjoyed a social evening including a meat pie supper.

Race on big thanks to Rotarian Keith for running the projector and sound system, Rotarian Mike for taking monies and to the organiser for the evening Rotarian Ian Blamies. Thanks to Batelians for running the bar.

Ian leading the evenings proceedings.

Valentines Evening 2015
Seat of Knowledge Quiz 2015
Monday 16th Feb the Club invited partners and friends to a Valentines Evening at Healds Hall.
After a meal the club was entertained by musician Jez Howarth.
On Monday 23rd of Feb the club hosted the Seat of Knowledge Quiz at Healds Hall attended this year by 70 Rotarian's from all Inner 9 clubs plus teams from Morley and Skipton Rotary Clubs.
The Quiz this year was organised by Ossett Rotary Club, their President Elect Graham Scotland and Colin Wood were the Quiz masters.
After the evening meal Ossett conducted the quiz and the winners this year were team MFI Phoenix from the Rotary Club of Horbury and Ossett Phoenix.
Next years Quiz is to be organised by Brighouse Rotary Club selected by ballot.
Technology Tournament 2015
Oakwell Hall Environment Work 2015



Picture of the model created for the tounament.




left to right John, Tony, Steve, Bill and leader Jim at work preparing the hedge at Oakwell, Jeff on the camera.

On Tues 3rd March the

10th

annual Technology Tournament was held at the Frontier Batley.
Four Birstall Luddite Rotariand helped judge in the Tournament,
Bill Hildred, Tony Smith, Nigel Arthurs and Keith Davison.
The pupils from 12 schols had to design and create a scale model of
of a bridge, part of which opened to allow tall ships to pass through.
The foundation was won by Mirfield Free Grammar, the Intermeadiate was won by Woodkirk Academy amd the Advanced class was won by Mirfield Free Grammar.

Sat 7th Mar led by Jim Pilkington Luddites worked at Oakwell Hall country Park "layering" a overgrown hedge.

Sun 22 March 2015
Cyclon Disaster colletion.

Luddites at The White Lodge Hotel Filey
Luddites Robert and Martin above collecting for the Cyclone disaster at Batley Mill Village.
On the evening of March 13 (local time), Severe Tropical Cyclone Pam tore through the South Pacific Island nation of Vanuatu with destructive winds that flattened homes and knocked out communication. Heavy rainfall and storm surge caused widespread flooding and washed away roads and bridges, according to the United Nations Office for the Coordination of Humanitarian Affairs (UNOCHA) situational
link Cyclone diaster.
Rotary Club of Birstall Luddites
MYSTERY WEEKEND 2015.
On Saturday 18th April the club held its annual Mystery Weekend.
Luddites met organisers Nigel and Margaret starting from 09.00 and then at intervals at the A1/M62 Services at Ferrybridge to be given their treasure hunt directions and quiz questions.
A very enjoyable weekend.
Mon 18th May Club Assembly.
From left Bill Fox incoming Pres Elect, Margaret Arthurs incoming President, Hazel Haas incoming District 1040 Governor and this years Birstall Luddite President
Jerry Wright.


Picture above Nimo Mike and Ramesh.
The April 2015 Nepal earthquake killed more than 8,800 people and injured more than 23,000. Hundreds of thousands of people were made homeless with entire villages flattened across many districts of the country.
The club responded with a collection at Batley Mill Village which raised £756. This has been rounded up to £1000. Rotarian Mike Webster pictured above centre has visited the villages and is to forward our monies to help restore the villages that the were very badly damaged in the Harrogate Brigantey Regeneration project.

Sun 7th June
End of Year Safari Lunch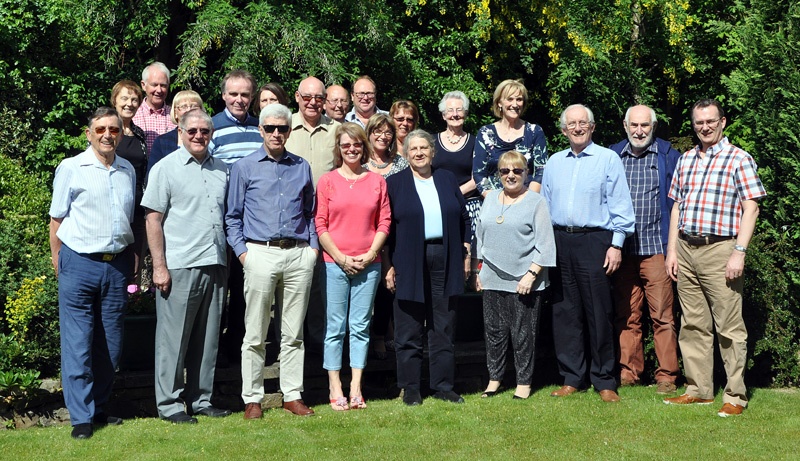 Team photo of Luddites pictured at Carol and Jeremys home.

Club End of Year Safari Lunch.
On Sunday 7th June the club held a Safari Lunch, an event to mark the end of
President Jerry's year in office.
A very well organised time table was drawn up by Martin and the day was blessed by a welcome sunny summers day.
Rotarian's with partners and friends started the day at intervals from 12 noon with Canapes at Colin and Helen's abode in Soothill.
The main course was split between Margaret and Nigel in Lamplands and Mary and Martin in Birkenshaw. The menu was a choice of Shepherds Pie with seasonal vegetables, or cold fresh poached salmon with salad, this was timed between 12.30 and 1.15.
The Dessert course was supplied by Jill and Robert in Gomersal. Enjoyed looking at Roberts spectacular Wisteria flowers. Jill;s puddings were enjoyed by all from 1.00 through to 2.00pm.
The final destination for everyone to meet after Jill and Robert was at Leyton Lodge Scotsman Lane where Carol and Jeremy were hosts for "post prandial refreshments" .
A very enjoyable day.


Club Speaker Mon 8th June
Paul Smithson - Alzheimer's Society.
Paul visited the Club to give his talk about Dementia.
Paul is services support manager of the Bradford branch of the Alzheimer's Society, and says the aim is to help people with dementia to 'live well'.
"It's about inclusion. This is the start of the process to make Bradford a dementia-friendly district," he says. "Our goal is for organisations, services or individuals to sign up to the Dementia Declaration – to sign up to being inclusive, with a plan or charter setting out how they can work with people with dementia."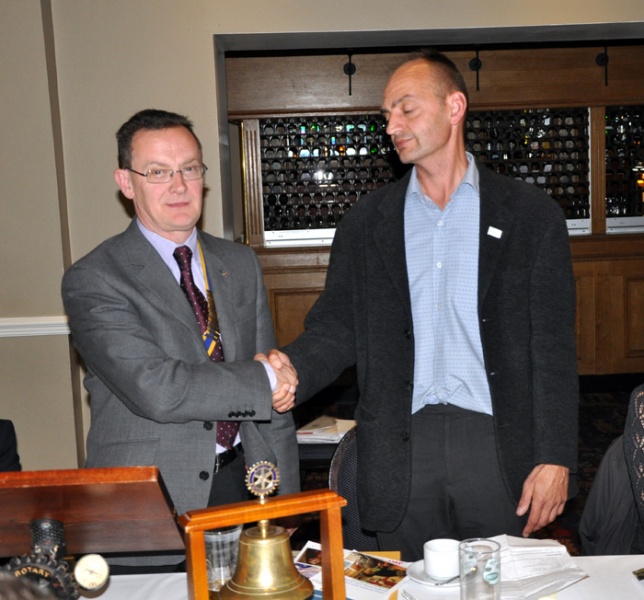 President Jerry with Paul Smithson.

---
Kids Out 2015.
On wed 10th June Birstall Luddites organised the annual Kids Out day out. This is jointly funded by Heckmondwike Rotary.


Every June, the Rotary Organisation throughout Britain and Ireland together with the KidsOut charity take over 25,000 disadvantaged children on a great big day out. The children visit the seaside, theme parks, adventure playgrounds & zoos giving them all wonderful memories to cherish for a lifetime. The sponsoring Rotary Club pay for transport to the local event together with entrance for the children and their support workers or teachers.

The North and West Yorkshire event (known in Rotary as District 1040) takes place each year at Lightwater Valley near Ripon where a marquee is erected to shelter the children as they are having lunch whilst being entertained by a magician after which the children are free to enjoy the thrills of the theme park. This year there were over 500 children from all over the District in attendance.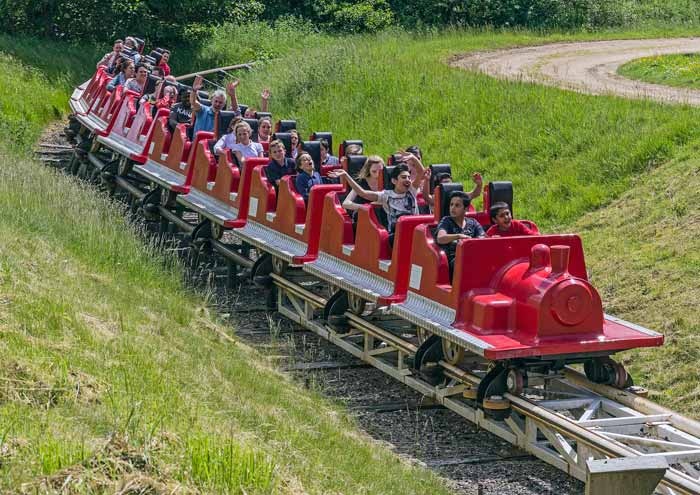 This year 25 disabled children from Fairfield School together with their careers enjoyed a day out at Lightwater Valley. The club were responsible for entry fees and food for the day. The children also were given tea shirts.
The careers took the children in small groups to enjoy the facilities at the theme park.
Big thanks to the New Generations committee. Especially Rotarian Helen who liaised with the school and organised the day.
Thanks also to Rotarian's Bill and Tony for attending and helping throughout the day.

---

The Rotary Club of Birstall Luddites was Chartered in 1988
Dictionaries for Life
Rotary Club of Birstall Luddites are very pleased to have presented, for the 5th year, all Year 6 Pupils at Brownhill C of E, Fieldhead, St Peters, St Patricks, Birstall County and Carlinghow Junior Schools.


Luddites 200 year Aniversary
Luddites to be rememberd in Liversedge LINK

The Luddites History LINK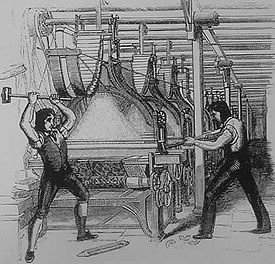 ------------------------------------------------------------------------------

---------------------------------------------------------------------------------------


. Birstall Luddite Rotarians




£