Northampton Santa Fun Run & Walk
Sun 13th December 2015 at 09.15 - Fri 11th December 2015 - 11.15
An opportunity for some fun, and to support local Charities at the first Northampton Santa Run in Beckett's Park
NORTHAMPTON'S FIRST SANTA RUN
Northampton Santa Run & Walk is a 3km event taking place in Beckett's Park, Northampton. Around 750 people a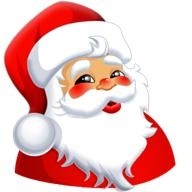 re expected to take part, raising funds for six local charities. The two lap course is great for people of all ages and is guaranteed to get you in the spirit of Christmas.
The spirit of the event is taking part and raising money for some great local charities. No previous experience is required as you can run, walk or stroll the course. You can even bring your dog along too!
We are asking everyone to make the most of this opportunity and as it is 2015, to try and raise at least £20.15 each, but there will be a prize for the fundraiser who raises the most. Everyone will receive a finisher's medal and a Santa Suit to keep. Bring your friends and family and let's get fundraising for some very deserving charities this Christmas!
SANTA RUN A GREAT SUCCESS
Over 1,000 people descended on Beckett's Park, Northampton on Sunday 13th December for the towns 1st annual charity Santa Fun Run & Walk.
Despite miserable weather conditions, there was still a fantastic turnout and great Christmas cheer! The Santas joined together in a sea of red and white to make their way around the muddy park and were accompanied by plenty of festively dressed pooches, Those who completed the run were presented with limited edition custom medals for the event's first year.
This year, organisers are hoping to raising thousands of pounds for the six charities they are supporting, with a final count and cheque presentation to follow shortly. Organisers from the event attended alongside the Mayor of Northampton, Cllr Penelope Flavell, and representatives from the official event charities. This year's charities are: Cynthia Spencer Hospice, St. John Ambulance, Warwickshire & Northamptonshire Air Ambulance Service, The Rotary Club of Northampton Benevolent Fund, Northamptonshire Health Charitable Fund and the British Red Cross.
Among participants, Miss Northampton Galaxy, Stefanie Williams, was spotted in her Santa Suit and sash. Participants ranged from students of the University of Northampton to members of Richmond Retirement Village, demonstrating the family nature of the event. Winner of the best dressed dog competition was Betsy the labradoodle who stole the show and won a selection of dog treats.
Event organiser Chris Dolan said, "We are so pleased with the fantastic turnout from the people of Northampton. It has been a brilliant day for us and well done to everyone who took part for all the charities. Next year we are looking at ways to make the course more accessible, which will also open up the event to more people. In 2016 we will be growing the event to be established as one of the best in the UK."
Here is a link to the Chronicle & Echo's report on the event