These photos are a series designed to give you a tour of the refurbished club premises.

If you have a relative who needs to use the facilities we offer do contact Angie on 871451 to take things further.
Last but not least, thank you to all those of islanders who helped our cause by making a kind donation during our flag day in St Helier. The weather was not good and those who took part deserve all our thanks.

Jerry and David wonder where have all the shoppers gone?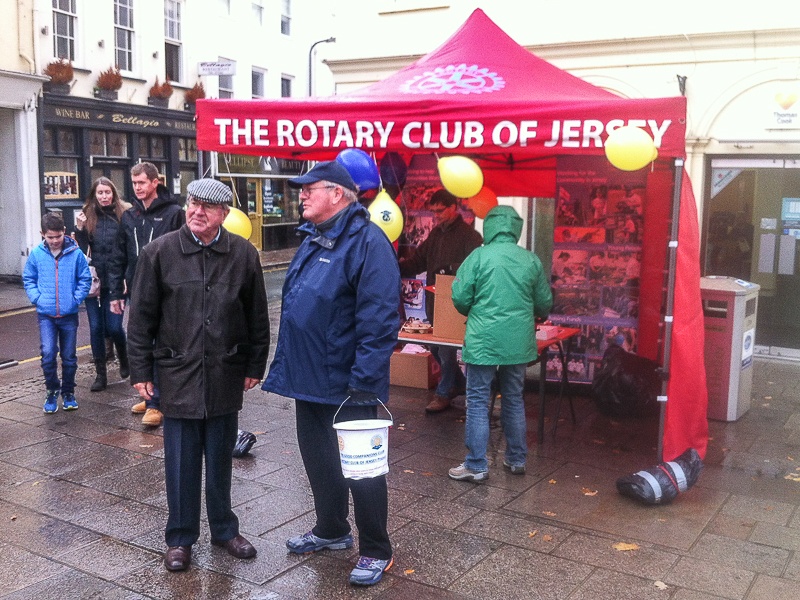 Its a tough life blowing up balloons!

And I'm getting wet but it is worth it.