Pancake Race
Sat 6th February 2016 at 12.00 -
Pancake Race on the Stade Hastings in aid of Local Charities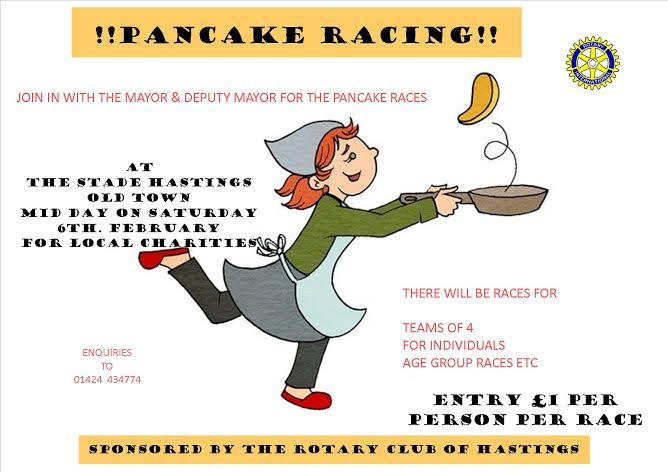 Pancake Race
Starting at 12.00 noon at the Stade Open Space the event will be opened by the Mayor and Deputy Mayor,
who will also be racing.
Entry is £1.00 per person per race to enter (no limit to the number of tries) the winner in each category:
1. Under 12's
2. 12yrs - 18yrs
3. All other competitors
4. Relay (Teams of 4)
will be decided on the best time recorded.
Pancakes will have to be tossed at least 6 times during the race.
Full rules available on the day.
So come and pit yourself against the Mayor and his Deputy, or against your friends, family or even
complete strangers !!
All money raised will go to the Rotary Local Charities Fund.
rd 26/1/16