Dragon's Den 2020
RAINHILL ROTARY - APPLICATIONS FOR 2020 DRAGONS DEN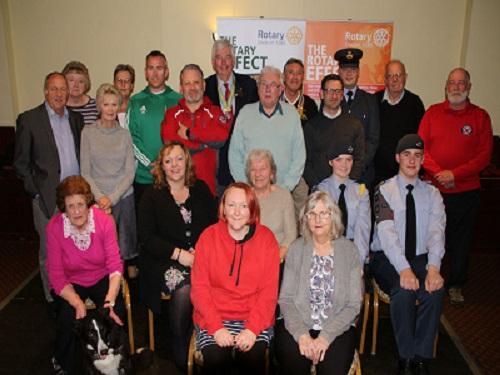 Apllications for the Rainhill Rotary Dragon's Den 2020 are now being accepted.

Click here to view the Application Form for the 2020 event.

Rainhill Rotary raises around £30,000 a year through its annual Beer Festival, Christmas street collections with Santa and his sleigh and other fund raising initiatives in the Rainhill, St Helens and Billinge areas and once again, we have decided to invite organisations to put forward their case for receiving funding from the Club up to a maximum of £500.
Local charities and other worthy causes are once more being given the opportunity to bid for cash donations of up to £500 from the Rotary Club of Rainhill.
The route to securing the support of the Rotary Club of Rainhill starts with the completion of a short, simple application form obtained from the Club's website.
The Application Form should be completed and returned by the closing date of 12th March 2020.

Each application will be considered by a committee before selected bids are invited to make a brief presentation to an assessment panel.

Click here to open the Application Form which should be completed and emailed to:
All Application forms should be submitted via this email address.
You can also contact David Reeves on 0151 420 6640 for other methods of submitting your application.