2015-2016 Thame Rotary Charity Donations
Wed 22nd June 2016 at 7.30 pm - 9.00 pm
Rotary Club of Thame would like to thank the local community in Thame and neighbouring villages for their support towards clubs fundraising events.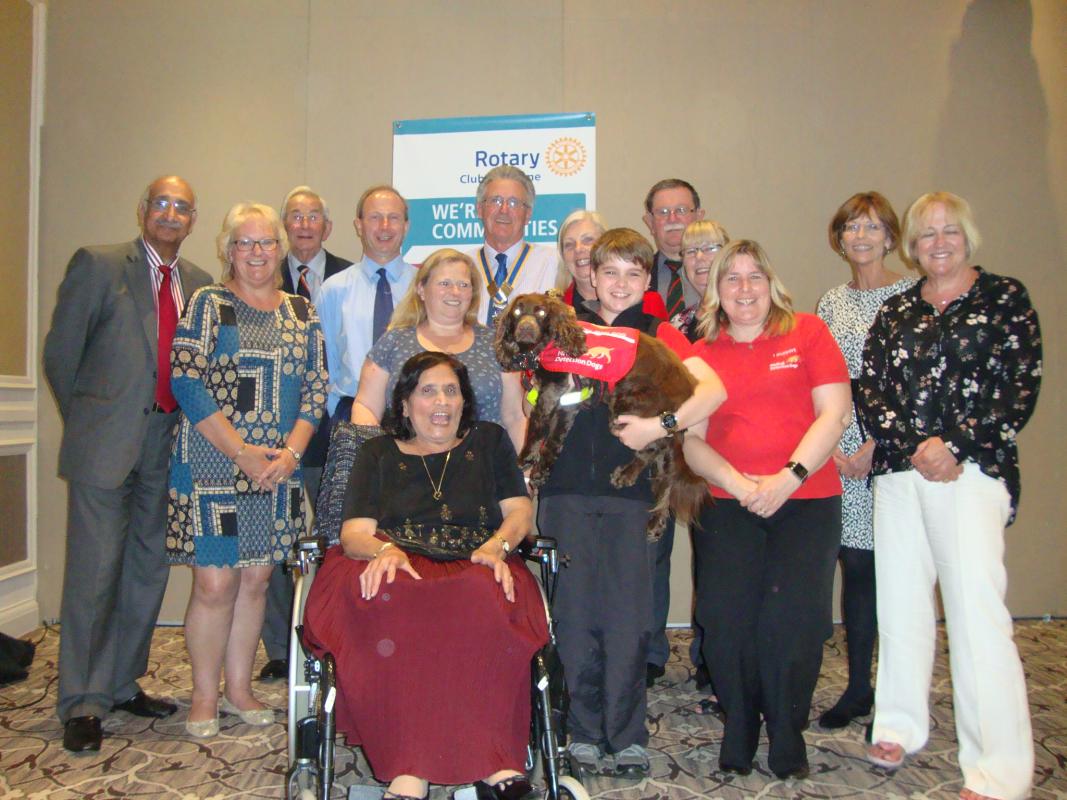 In the 2015-2016 year - Rotary Club of Thame donated over £10,000 towards charity. The traditional annual cheque handing presentation took place at Spread Eagle Thame on Wednesday 22 June 2016. The photos have been taken with representatives of charities who benefited from Thame Rotarians' and local community fundraising efforts.
In the photo: Peter Hook - Club President, Linda Emery - Mayor of Thame with representatives from Medical Detection Dogs, Friends of CAB, Chilterns MS Centre Wendover, Thame and District Day Centre, Royal British Legion Thame.