Mon 4th July 2016 at 1.00 pm - 2.00 pm
Rodley Nature Reserve suffered devastating flood damage in late 2015. Janet Kerr (Foundation) a volunteer at the reserve, submitted a Club bid to secure funds to help the restoration programme.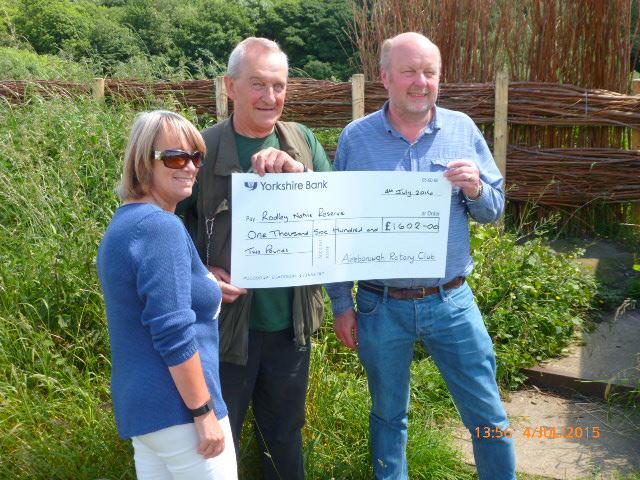 Rodley Nature Reserve is a voluntary organisation formed in 1999 and has hosted the Club's Easter Egg Hunt for 3 years. Open for educational visits by local schools and youth organisations, where Janet currently volunteers, it has welcomed 910 children from 30 different schools in 2015.
As part of the widespread flooding damage across the reserve 350 metres of dead hedging was destroyed, the natural habitat for amphibians and hibernating mammals washed away during the flood.This hedging needs reconstructing to enable nesting to re-commence and creating a barrier preventing visitors from leaving the main pathways.
The grant will enable enough treated fence posts to be bought which will be infilled from the willow coppice by volunteers rebuilding between 300 and 400 metres of destroyed hedging. An example is shown in the background of the picture.
Good to see this publicised in both the Wharfedale Observer and Squeaker.