This year's President has chosen London's Air Ambulance to benefit from some of our main fundraising events.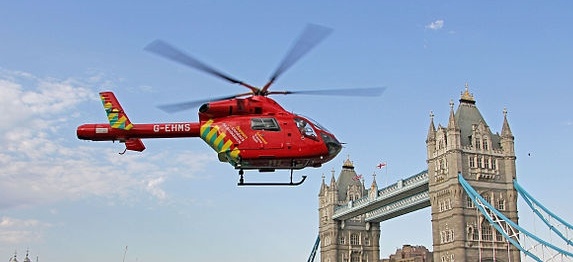 London's Air Ambulance (Reg. Charity No.: 801013 - click to go to the Charity Commission's pages for this charity) delivers an advanced trauma team to critically injured people in London, serving the 10 million people who live, work and travel within the M25.
Trauma patients can suffer injuries which must be corrected quickly in order to prevent death or life-long disability. The team works alongside the London Ambulance Service to provide rapid, effective treatment as soon as possible after injury. Their advanced trauma doctor and paramedic can perform procedures to relieve pain, straighten broken limbs, perform open chest surgery to restart the heart, give blood and deliver emergency anaesthesia at the roadside, within minutes of injury.
This may be on a street, in an alleyway, under a train or in a field. London's Air Ambulance brings the hospital to the patient….wherever that may be.
They provide the same medical treatments that you would expect from an Emergency Department, Operating Theatre or Intensive Care Unit.
Many of their patients would not have survived without their intervention. London's Air Ambulance has provided pre-hospital care in London for 25 years and their dedicated teams have helped over 35,000 patients wherever they were needed.
London's Air Ambulance is a charity that operates in partnership with both Barts Health NHS Trust and London Ambulance Service, which second the trauma doctors and paramedics to London's Air Ambulance Service.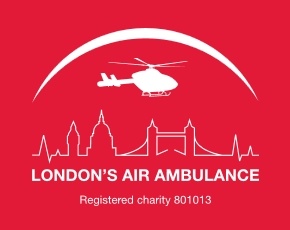 Information from their website: www.londonsairambulance.co.uk