Shelter Box
Thanks to Shelter Boxes, Rotary is often the first charity into a disaster zone and often the last out.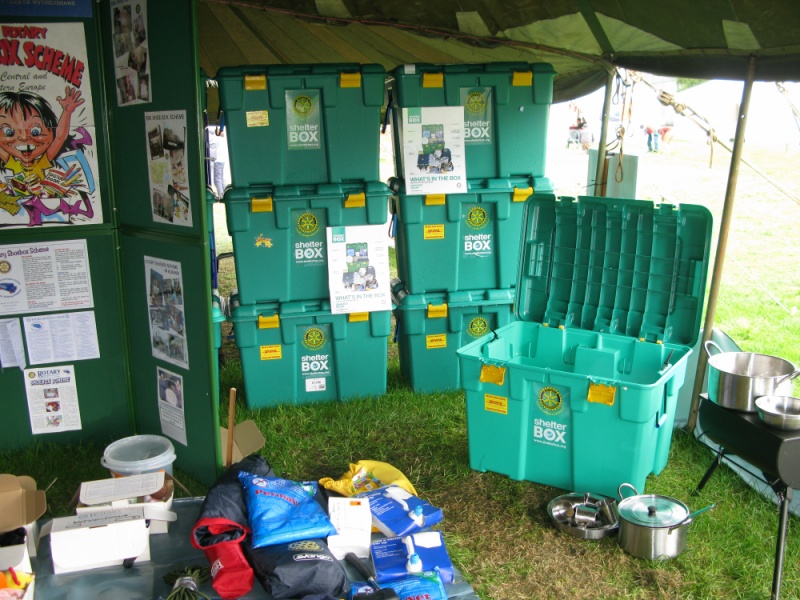 The Shelter Box charity ws started by Rotary in the UK. A warehouse in Deveon stores essentail supplies for use in emergencies, such as tents, sleeping bags, hammers, nails, saws, water purifiers, etc.
When a disaster occurs, the boxes are packed with items specifically suitable for the area by a team of volunteers. They are then trnsaported to the disaster within 24 hours by air.
Go to Shelterbox.org for further details.