Kim Gold - Children of Chernobly Fabrica Charity.
Thu 9th March 2017 at 19.00 - 22.00
.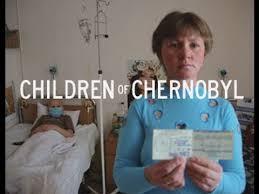 Kim Gold - Children of Chernobyl
Host:- Jenny Mason
Fellowship - Paul Mills/Jonathan Calvert
The aims of the Charity are:-
* To bring child victims of the Chernobyl disaster to the UK for recuperative breaks of 1 month - over 46,000 have been brought over to stay with host families since 1992.
* To provide on-going supplies of multi-vitamins and basic healthcare products to the children on their return (thousands of tonnes in the last 6 years).
* To work with our Belarusian partners in Minsk and Gomel, to locate children who are in need of recuperative care from villages.
* To help children too sick to travel by providing chemotherapy medicines to Children's Cancer Hospitals in Minsk, Gomel and other regions.
* Support with medicines and equipment: No. l Baby Home in Minsk, and many other orphanages.
* Bring over children to the UK for long term medical care and education.
* Support Kobrin children's village. Lapitchi village project
The hospitals we support are overflowing with newly reported cases of thyroid cancer and our help is needed more now than ever before. The parents of the Belarusian children, who most of the time live in despair, thank you and embrace you all for your kindness and generosity.
Previouse Visit by Children of Chernobyl.