Community/Vocational/ Thame Senior Citizens Christmas Tea Party 2016
Fri 9th December 2016 at 2.00 pm - 4.00 pm
The Senior Citizens Christmas Tea was jointly organised by the Rotary and Inner Wheel Clubs of Thame in collaboration with the Mayor of Thame and Thame Town Council.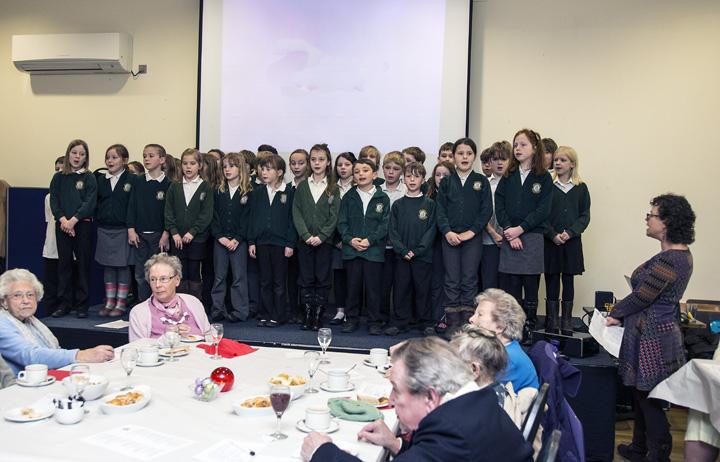 Show related pages
The traditional annual event took place on Friday 9 December 2016 at the Thame Football Club.
Almost 100 senior citizens attended and listened to the choir of John Hampden Primary School of Thame.
For more information about volunteer and membership opportunities with the Rotary Club of Thame please visit: www.thame.rotaryweb.org