Colchester Forum has recruited more Rotarians to work with Jamie Oliver's Food Foundation Charity and teach Young Carers to cook.
We helped develop a Bite-Size version of the acclaimed Jamie's Ministry of Food cookery programme which inspires and teaches people to cook simple nutritious meals from scratch to improve health. Three groups of Colchester Young Carers, supported by Action For Family Carers, have been trained so far during Forum's project Food For Thought.
Now a Jamie's Ministry of Food train-the-trainer course has been held in Colchester with six more Rotarians from three Clubs completing the four day course.
Facebook Links: @actionforfamilycarers and @JamiesMOF
The picture shows the newly-qualified trainers wearing their covetted Jamie's Ministry of Food aprons pictured with their trainers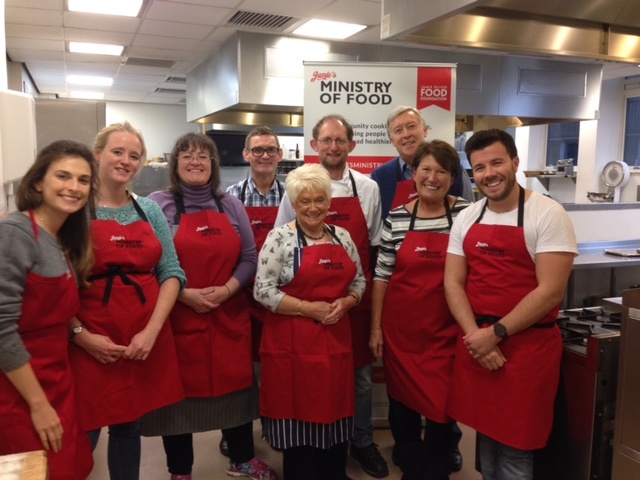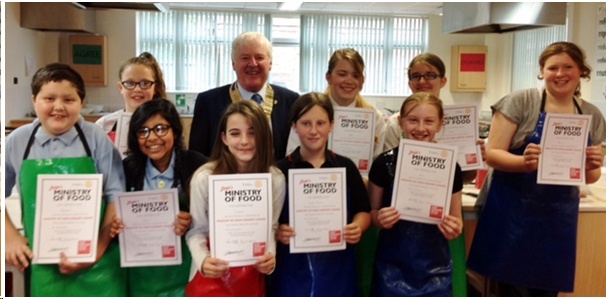 Young Carers receive their course completion certificates from President Tony Dutch
Group of course tutors/demonstrators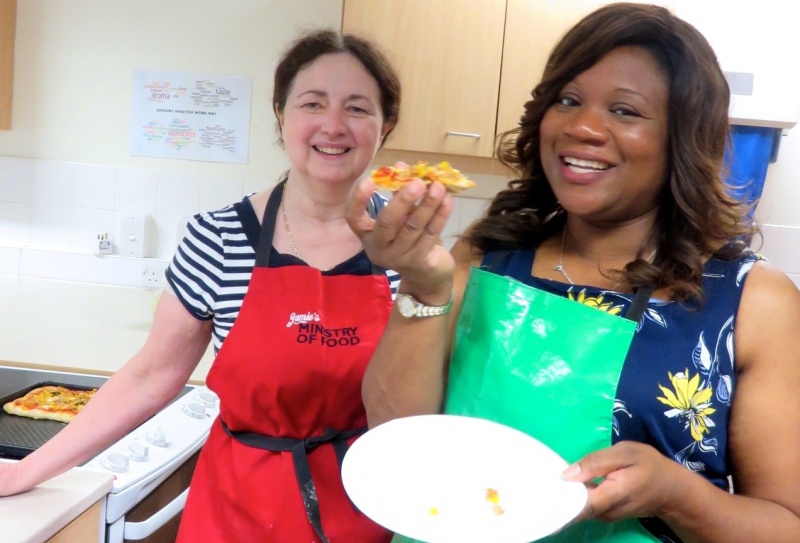 Irene and Lyndsey "tasting the results"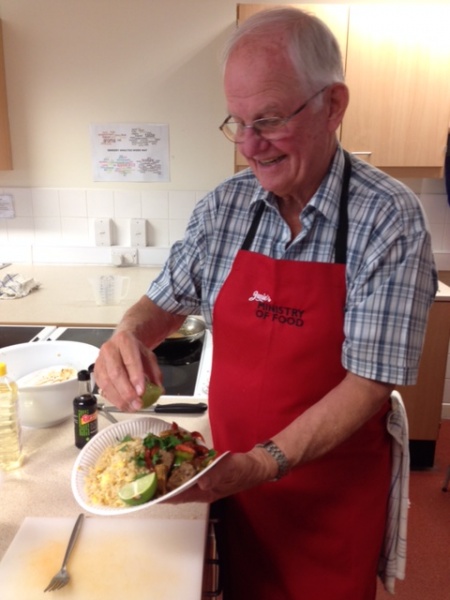 Louis Thorp showing the Young Carers "How"!