CLUB SOCIAL EVENTS/ ROTARY CLUB'S QUIZ SUCCESS - BUT NO PRIZES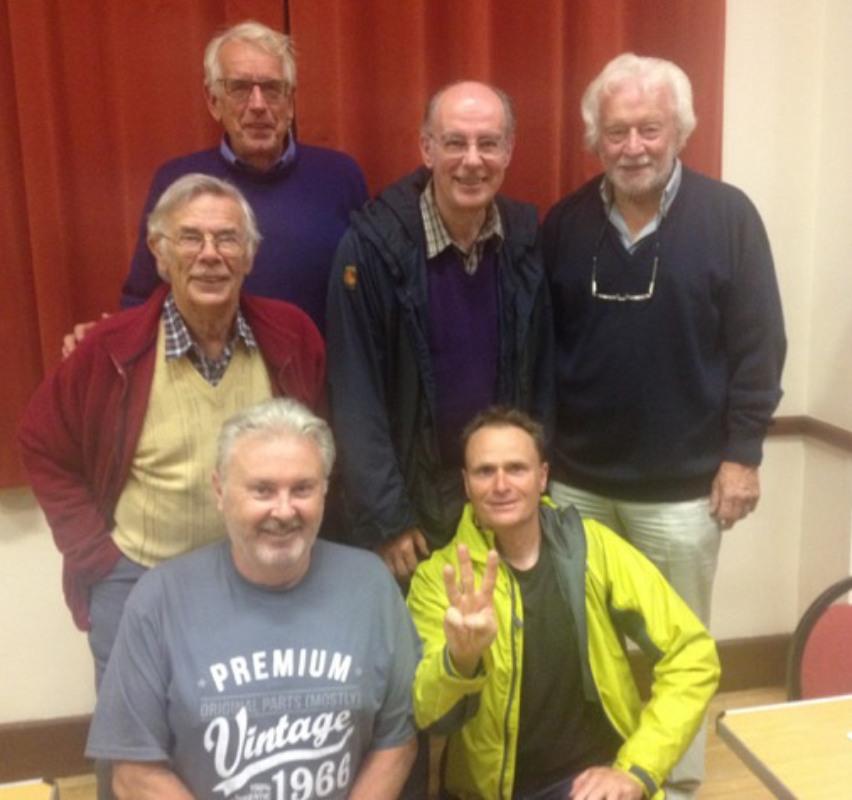 Show related pages
ROTARY CLUB A CREDIBLE THIRD
It was quiz night on Friday 7th October, in aid of Cornwall Hospice, and Wadebridge Rotary Club entered a team with the highly original name of "Rotary".
Organised by Nick Saunders, who actually was away that evening, the team of Tyrell Sandry, Nick Rowles, Stuart Hutchison, Kevin Smith, Ian Thurtle and Geoff Nute came third out of ten, scoring 79 points, behind last year's winners "Dads" on 80 and this year's winners "Irons & Co" with 83.

Rotary did manage the only perfect round of the evening, scoring 20/20 on cryptic clues to US states and completing proverbs, but there were no prizes for that.

Thanks to Robin Moorcroft, quiz master extraordinaire, and to the organisers for keeping us supplied with nibbles, drinks and raffle tickets.