ITALIAN EVENING RAISES FUNDS FOR OVERSEAS PROJECTS
Wadebridge Rotary Club holds an Italian themed evening for international charitable causes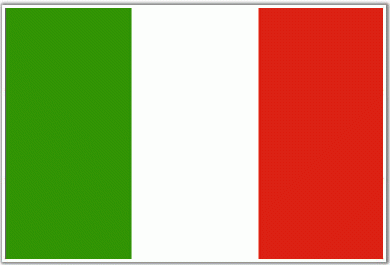 Italy comes to Trehellas - Un Fundraiser Italiano!
Not too difficult to guess the meaning of the phrase above! Wadebridge Rotary Club held an excellent fund raising dinner at Trehellas Hotel (Washaway, Nr Bodmin) on Saturday 19 November. And before any local Italian groups get exercised as to why Rotary should be raising funds specifically for their country, let this writer assure them that the fund raising was for general international events that might need support. This was simply an Italian-themed event; glad that's out of the way!
There were green, white and red 'Tricolores' all over the dining room of Trehellas and on each table was placed items of interest about Italy and all things Italian, whether booklets about Venezia or Italian-English phrase books. The Raffle prizes, with special donations from Wadebridge Wines and Club members, were all displayed on a huge paper map of Italy and most of the items bore connections to this great country.
The meal had strong flavours of Italy, with a main course of 'Stuffed chicken breast wrapped in Parma ham' and a dessert of Tiramisu (roughly translated to 'pick me up' or wake me up'), followed by coffee, a Silent Auction and the drawing of raffle prizes winners.
Organiser of this fund raiser, Ian Thurtle, has since reported: "I believe we have made over £500 which I intend to get to work on as soon as possible. Some of the money will go into a micro-finance loan scheme in Africa to fund small projects of often just a few pounds. These loans are rapidly repaid and the money is then loaned out to support another scheme. The rest of the money will find a home after consultation with our Club's International Committee. I want to thank everyone for supporting this fund raiser."