Social Meeting at the Station House Hotel Haslemere
Thu 20th April 2017 at 19.00 - 20.00
.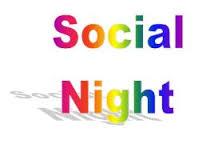 Social Meeting at the Station House Hotel Haslemere
Host - Martin Mustart.
The arrangements for the visit to the Station House Hotel are now finalised as follows.
Martin and Roy visited to the Station House and discussed the menu for our visit on May 4th, Menu requirements should be preordered for two or three courses as listed below:-
MENU:-
2 courses £16.50 OR 3 courses £19.50
Starter:-
Soup of the Day, facaccia
Main:-
Chicken & leek pie, mashed potato & seasonal vegetables
Pudding:-
Lemon Posset, mixed berry compote
There is ample car parking with a new car park at the back of the Hotel.
By choosing the fixed price menu prices are more attractive.
You can sign up to attend by using the online attendance form.