Colin Stokes - Update on Research, and the unit, The Prostate Project.
Thu 27th April 2017 at 19.00 - 22.00
.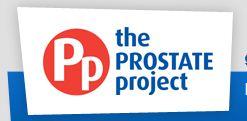 Colin Stokes - the Prostate Project.
Host - Tim Shepherd
Fellowship - Tim Bentley/Rae Boxall
The talk will bring us up to date on the research, and the latest on the unit at the Royal Surrey.Prostate Project.
Colin was the co-founder of the project
Well worth a visit, the link also includes a video about the Project.