Barry Buttonshaw - Bomb Disposal
Thu 22nd June 2017 at 19.30 - 22.00
.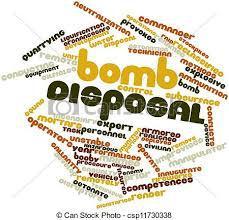 Barry Buttenshaw - Bomb Disposal
Host - Mike Jones
Fellowship - Kerstin Ochel/George Smart
Barry's talk is about his army days predominantly. He was a Bomb Disposal Officer in the Royal Army Ordnance Corps attached to the SAS in Hereford and one of my duties was to look after Prince Charles during his time at Aberystwyth University, his investiture as Prince of Wales and his tour of Wales. People find the bomb disposal and royal connection interesting.

He gives these talks to Rotary Clubs to raise money for the End Polio Now campaign.