The Rotary Club of Aireborough was delighted to receive this award from a submission by Janet Kerr to the RIBI Rodney Huggins Environmental Award Scheme 2016/17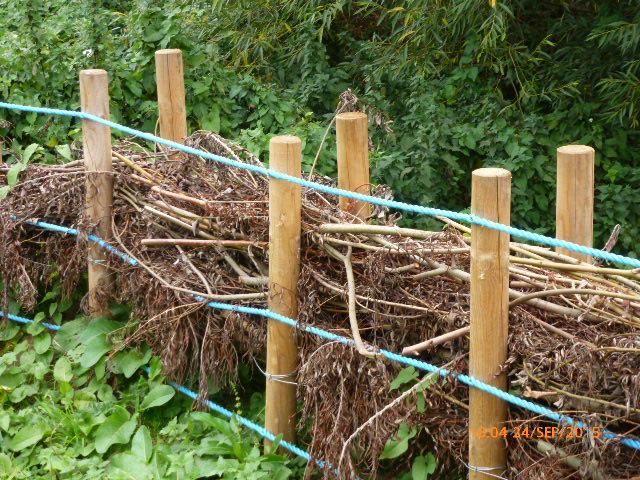 Following the Boxing Day floods in 2015 large parts of the Rodley Nature Reserve bordering the River Aire were destroyed. Most crucially 350 metres of dead hedging, the natural habitat for amphibians and hibernating mammals were washed away during the flood.
Reconstructing the hedging was needed last autumn to allow nesting to re-commence and to keep reserve visitors on the main pathways and prevent disturbance to the wildlife.
The reserve only had limited funds to complete this task so Foundation Chair Janet Kerr, a volunteer at the reserve, put forward the idea of applying for a Flood Grant from our District 1040.
With the application approved 350 metres of new fence posts were sourced locally from a Bradford saw mill and the willow coppicing was cut from the reserve. The newly designed fencing should minimise future flood damage with posts driven further into the ground and gaps left in the willow to allow flood water to pass through should it re-occur.
The reserve is now once again fully open to the public and 910 schoolchildren have made educational visits over the past year.
For the last 4 years the reserve has been the venue for our very successful Easter Egg Hunt and we and all our visitors will be able to see what the funding achieved with the help of many hours of volunteer work when the Hunt begins once again on Sunday 16 April 2017 from 11.00 a.m.