What a great evening, and what a great Fireworks Display. We hope that you all enjoyed the evening.


Besides the Fireworks there was great free entertainment from the punch and judy show, Coneley's Funfair, and a good selection of refreshments. Please have a look at the picture slideshow attached.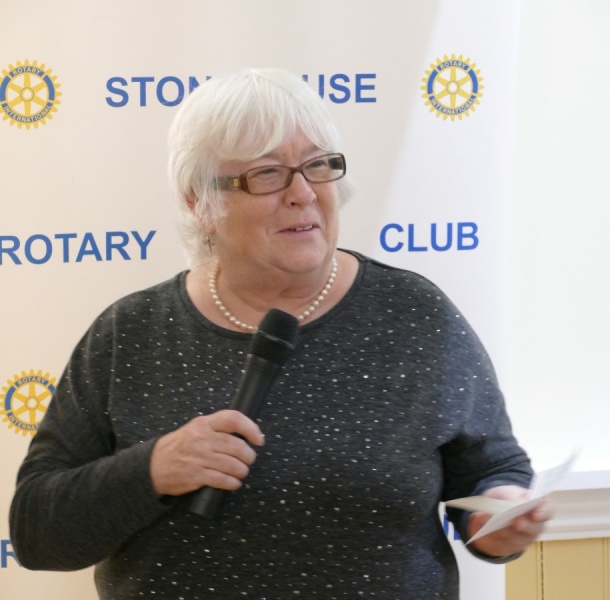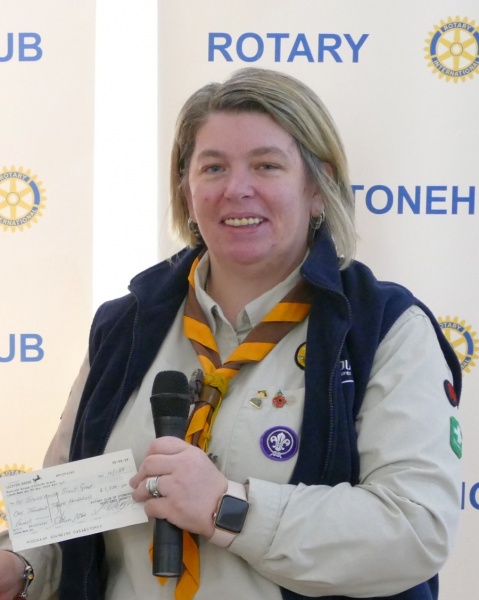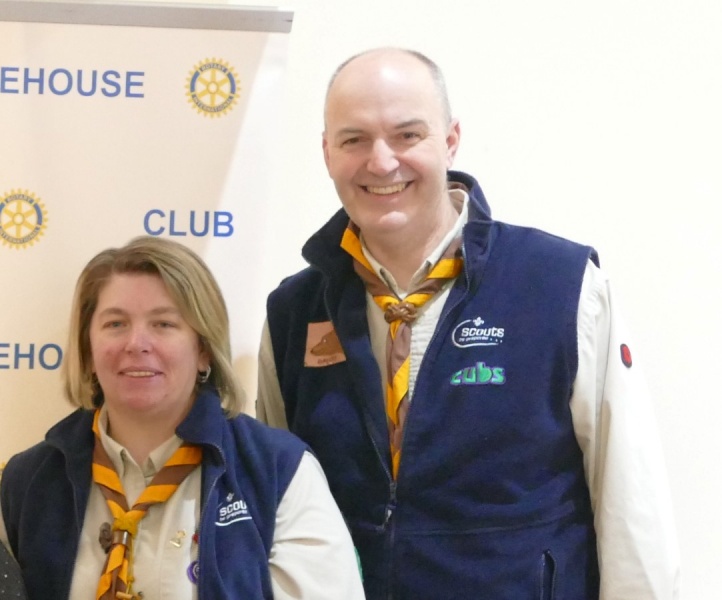 President Yvonme presenting the donation to Leigh Binns of the 1st Stonehouse Scouts and Jan Thmas of Cotswold Boatmobility. Also here - David Binns.


See the attached slide show for more detail and general information on the event, please visit
http://www.fivevalleysfireworks.org.uk/
More than half a century of entertaining people across the Five Valleys
Marling School Playing Field
We have run this event for over 50 years and apart from giving the people of the Five Valleys an enjoyable evening, we have been able to raise approaching £250,000 which has been distributed to charities and good causes with a local impact.
Every year we nominate a number of charities we wish to support. Besides these charities there are also some other charities and local groups that benefit from the money raised as an appreciation for their work on the day of the event.
See also the following detail form the Stonehouse News:
Monday 23rd October 2017 – Gates Open 6pm, Firework Display 8pm
Marling School Playing Fields, Cainscross Road, Stroud, GL5 4HS
The Rotary Clubs of Stonehouse, Stroud and Nailsworth are once again organising the largest professional firework event across the Five Valleys and beyond.
.
This ever-popular, family friendly charity event has been run for many years. The amazing firework display is designed and choreographed to music by British firework champions of champions, Star Fireworks. Attractions include John Coneleys Fun Fair, food, drink, and this year the under 12's will be entertained free of charge by the renown South-west Punch and Judy and balloon bending entertainer John Harvey prior to the firework display. All profits go to support local good causes and charities with at least half the profits directed towards young people in acknowledgement that the event originally started at Ebley Children's Home.
We are delighted that once again our local Midcounties Coop stores are supporting Rotary 5 Valley Fireworks by selling advanced tickets to the event at Adults £6 and under 12's £3 a real saving on the Gate entry price of Adults £8 and under 12's £4. Tickets can also be purchased on line www.fivevalleysfireworks.org.uk
This year Stonehouse Rotary Club's share of the profits will go to support two local groups. The Stonehouse based Cotswold Boatmobility whose aim is to give opportunities to people who would like to go boating on the Cotswold Canals but who need a little extra support to do this and 1st Stonehouse Scouts to help improve their Scout Centre building in Oldends Lane. The Scout Centre is a valued community asset offering a local affordable venue to hire.
For any further information or anyone wishing to sponsor the event please contact John Jeynes, 01453 828669 or john.jeynes@btinternet.com