Stroke Awareness Day
Keeping members of the public aware of the importance of knowing their blood pressure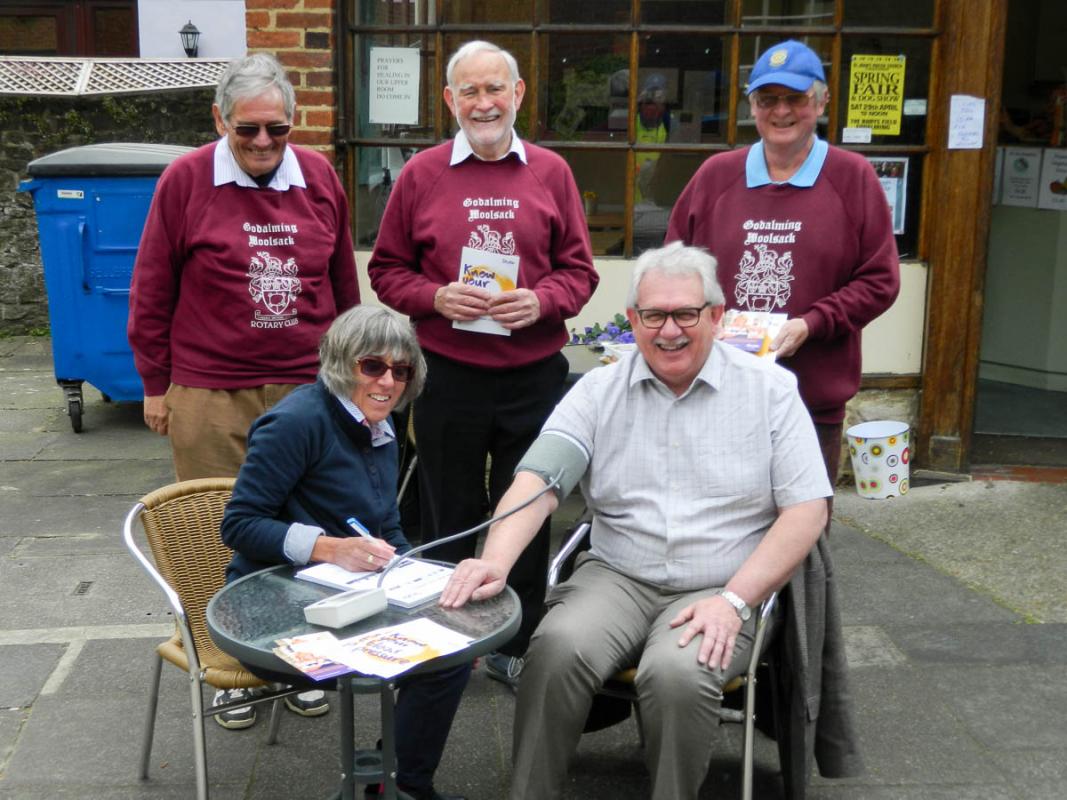 Two shifts of volunteers covered the period between 9.30 am and 12.30 pm and were constantly busy. We had a wide range of ages among those people agreeing to have their blood pressure taken. The youngest was 6 accompanying his Dad and the oldest was 91.
Woolsack Club is extremely grateful to Sandra Greener from the Mill Surgery, to Ann Williams and Lin Allen for the first session and to Tessa Weaver and colleague Graham from St John Ambulance Service for covering the second session.
As always there were people who needed to be better aware of having an elevated blood pressure among those agreeing to the test.