Payment in advance to John Wilson - BY 13th December.
Cheques payable to Rotary Club of Scarborough Cavaliers
Christmas Carol Service and Dinner
December 20 Downe Arms Wykeham
Club members and guests enjoyed this annual event courtesy of St Helens and all Saints Church Wykeham, where the carol service was performed with the assistance of the local choir.
Following the service members and guests retired to the Downe Arms and were treated to a superb festive carvery with our President, Chris Case introducing the Mayor and Mayoress and guests of Rotary.
A raffle raised over three hundred pounds to help our nominated charities.
Also attending were a small herd of deer hiding amongst trees which have to date raised over £2000 again all to help our nominated charities.
Another successful Rotary Cavaliers fundraising event.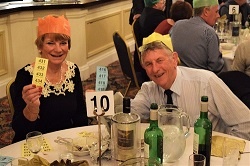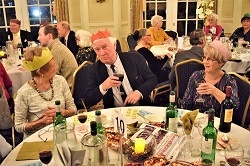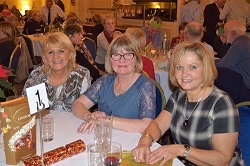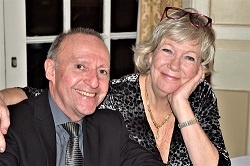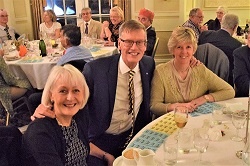 Reindeer bring Christmas cheer for Charity
Reindeers gathered together on behalf of Scarborough Cavaliers Rotary Club are bringing Christmas cheer for local charities. Club member Tom has been beavering away fashioning and assembled many reindeer (and rein dogs). Cober Hill especially helped Tom by displaying a herd of reindeer for sale. So many of our perky red nosed friends have been sold on to good homes by Cober Hill, Falcon Inn, the Rugby Club, Scalby Library and the Mount Hotel that over £1,200 is destined for charitable purpose.
WELL DONE TOM AND ALL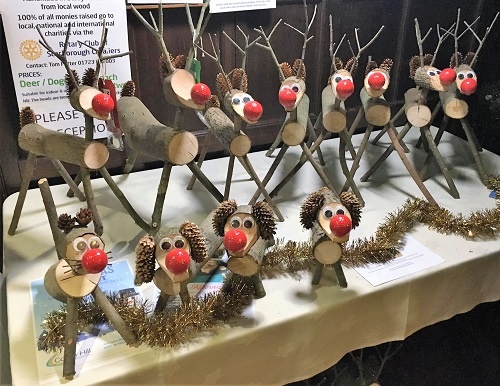 Reindeer posing for their latest photo shoot!