2017 Winner - Martha Woods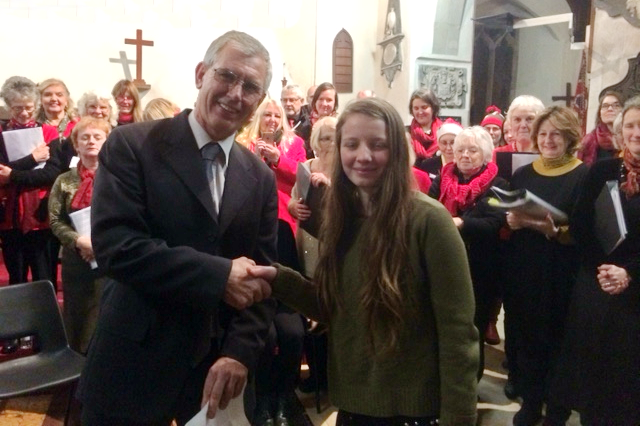 Martha joined "Lost in Song" in 2013 as its youngest singer by far. Initially shy and quiet, Martha's confidence grew quickly as she demonstrated impressive musicality, both in her singing and when she played the violin or guitar. Regularly achieving distinction grades in her musical studies, she is now also a member of the Cornwall Youth Music Orchestra. Additionally, during this summer's "Sing Along the River", Martha was a fantastic hit with her younger sister who together performed as "The Woodcarts". Her skill, practice, talent, patience and reliability is frequently commented upon by those associated with "Lost in Song" and Martha has become one of the most vital and dependable members within the 60-strong community choir.
Rotary Youth Award
What is it: A Rotary Youth Award of £100 may be given at the discretion of the Lostwithiel Rotary Club Youth Services Committee to an individual or a group of young persons who have made a contribution to the Lostwithiel community over the past year.
Eligible nominees: Young persons under the age of 21 who have contributed to the Lostwithiel community over the past year.
Who can nominate: Recognised community leaders.
When nominations are required: Nominations are invited for this year's award and can be made until the closing date of 20th November 2018.
How nominations are submitted: Please click here to visit our 2018 Lostwithiel Rotary Youth Award webpage.