Golfer-Non Golfer, September 2017
Mike and Linda Bridgman won this year's competitiom.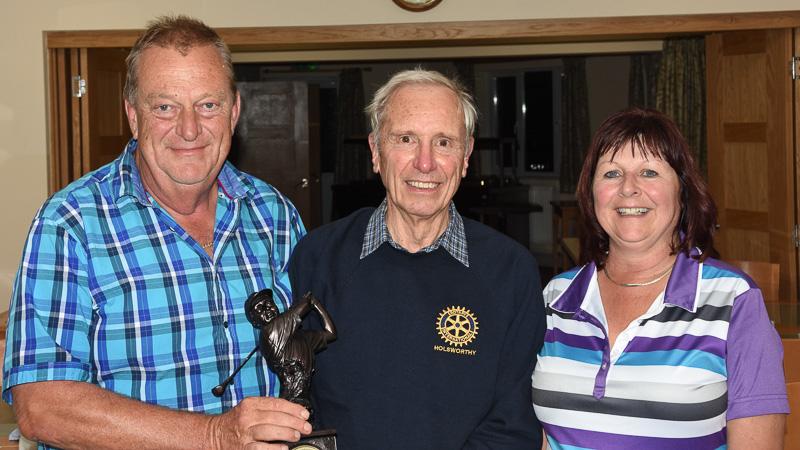 Winners of the Club's Golfer-non Golfer competition, Mike and Linda Bridgman, shown with Club President Cliff Vickery at Holsworthy Golf Club. The competition is an annual event, that pairs together members and friends who are golfers with others who may never have swung a club. It is always an entertaining and sociable event.
Thanks to John Westaway for organising the event, and for the photograph, and for the Golf Club for making us welcome.