Founded in December 2006 by Ruth Markus, in memory of her only child, Alex, AMECA is committed to healthcare delivery, training and education in sub-Saharan African countries. After ten years of supporting the Malawi people with healthcare and collecting funds, AMECA has succeeded in building its first clinic at Chilaweni. This was built to on time and to budget, an amazing achievement!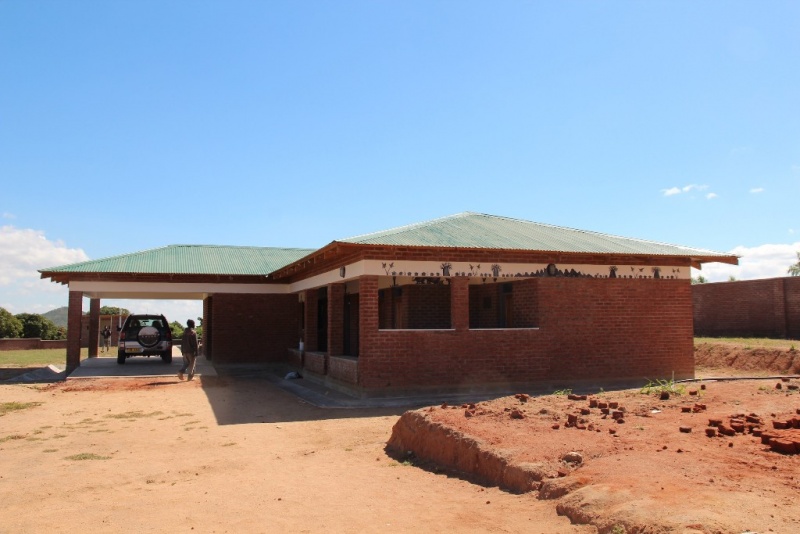 In 2017, the charity built and equipped a primary healthcare clinic, three staff houses and funded an ambulance;AMECA also provided a solar powered bore hole and funded mains power to be brought to the area for the benefit of the community and the clinic.The AMECA Clinic, serving a community of eleven surrounding villages, is staffed and run by The Blantyre District Health Department; the charity will maintain oversight and support when and if appropriate.
Consultant General Surgeon Paul Thomas is the Clinical Director of AMECA. Paul works in Malawi during his leave, providing clinical oversight of the charity's initiatives and undertaking surgical training in rural district hospitals for Malawi's under resourced and overstretched healthcare service. Malawi has only 16 surgeons for approximately 16 million people; the majority of operations are performed by clinical officers. Surgical volunteers are self-funding, resulting in a low cost, high impact sustainable training initiative for the resource deprived rural communities. Ruth Markus, Ameca's founder, has been working half time in Malawi for the last 9 years. She too funds herself.

MATERNITY UNIT

AMECA is currently fundraising to construct a much needed maternity unit on the Chilaweni site; June 2017 saw the first emergency delivery on site, but without a dedicated unit, women are still walking many miles over rough terrain to the nearest maternity facility, often with tragic results. Approximately £300,000 is needed to fund this initiative; AMECA currently have raised £70,000. For more information on the work of the charity, visit www.ameca.org.uk.
Ruth is an Epsom Rotarian and has been working with Blantyre Rotary in Malawi to help build the clinic and train the necessary staff.AMECA has a track record of success in Malawi. Previously AMECA built a fully sustainable hospital Wing at The Beit CURE International Hospital in Blantyre, comprising a day surgical ward, training and office facilities and a coffee bar. All income from The AMECA Wing is used to support free paediatric orthopaedic care at Beit CURE and also helps support The National Club Foot Programme.
A number of Rotarians and Supporters are arranging a programme of activity to help AMECA fund the Maternity Unit. They are considering:-
Latin/American Dance evening
Sale of Books eg Little Elephant

Christmas Card Sale
Coffee Mornings
Cream Teas
Sponsored Golf Days
Race Night
Quiz night
London Marathon
On-line Malawi Craft Shop
A "Challenge" to the young people in Rotary and/or around the Epsom Area
An exhibition about Ameca at the District conference or in other places