What is Rotary Youth Leadership Award (RYLA)?
RYLA is a Rotary International programme for young people and it offers them a special opportunity to take part in developing qualities of leadership, team working, initiative and problem solving at the start of their careers. The week long course is spent on team building, rock climbing, abseiling, canoeing, hill walking, etc at the Abernethy Centre, Nethybridge, in the Cairngorm National Park.

The Rotary Club of St Andrews Kilrymont sponsors a candidate to attend RYLA each year
Daniel Dykes a 6th year pupil at Madras College attend the boys' RYLA camp in 2019. He visited the club to thank members for sponsoring his attendance and also to show a film highlighting a lot of the activities he had been in involved. He also outlined what he has gained from the experience.
In 2018, Chloe Smith, a pupil at Madras College was the successful candidate and she relates her RYLA experience below: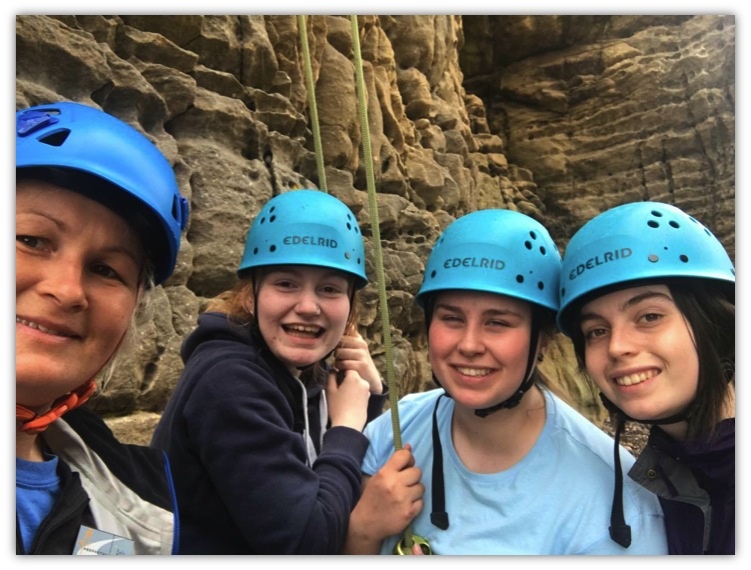 Why I Applied
I applied to take part in RYLA for many reasons: the main reason was so that I could learn how to be a good leader and gain the skills I would require to do this. I also wanted to increase my confidence and my self-belief.
What I wanted to achieve/get out of it
Going to RYLA, I wanted to achieve a better understanding of what it takes to be a good leader and I wanted to come out of the week believing that I have what it takes to be the leader I aspire to be. I wanted to push myself and overcome my fears. I also wanted to prove to myself that my asthma can't hold me back forever and stop me from living life to its fullest.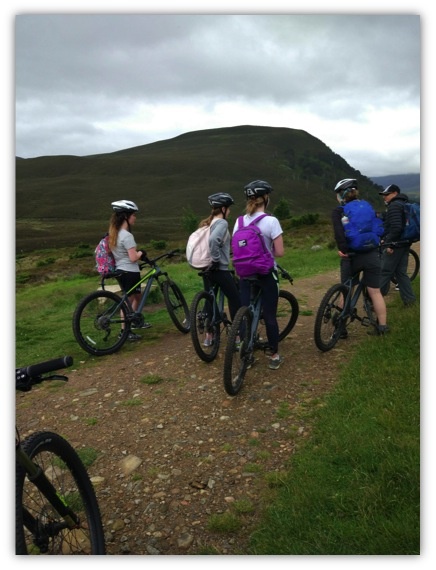 What were some of the highs and lows – difficulties, things I enjoyed – good moments
The most difficult parts of RYLA for me were the physical aspect and the idea of stepping outside of my comfort zone to speak out and voice my opinion. Throughout the week I was constantly forced to combat these difficulties. A particularly tough time for me was during the mountain biking: I pushed myself too hard; I ended up falling behind and it got to the point where I felt like I couldn't breathe and I panicked. Luckily, the instructor was very understanding and she stayed with me until I composed myself and decided to carry on, not because I had to, but because I wanted to. I was committed to reach the end, and I did. The best parts of RYLA for me were the relationship I formed with my team and proving to myself that I do have what it takes to be a good leader. One of my fondest memories from RYLA is the day when I was leading my team up the Cairngorms. It was torrential rain and we were all soaked right through despite wearing waterproofs. But my team weren't going to let the weather stop us from climbing the hill. We achieved this by keeping each other motivated. We sang all the way up and all the way down that hill, every step of the way. Songs from Mamma Mia were particularly popular that day. The instructor actually told us afterwards that we were the loudest, most motivated group he had ever taken up the hill. Another one of my favourite moments occurred when I was leading the Abernethy Challenge. We were tasked with navigating our way around the complex to find and solve various challenges in order to remove bombs and save Abernethy. Obviously they weren't real bombs, but we were still determined to complete our task. It was during this task that I realised that I am capable of leading a team and I can voice my own opinion if I put my mind to it.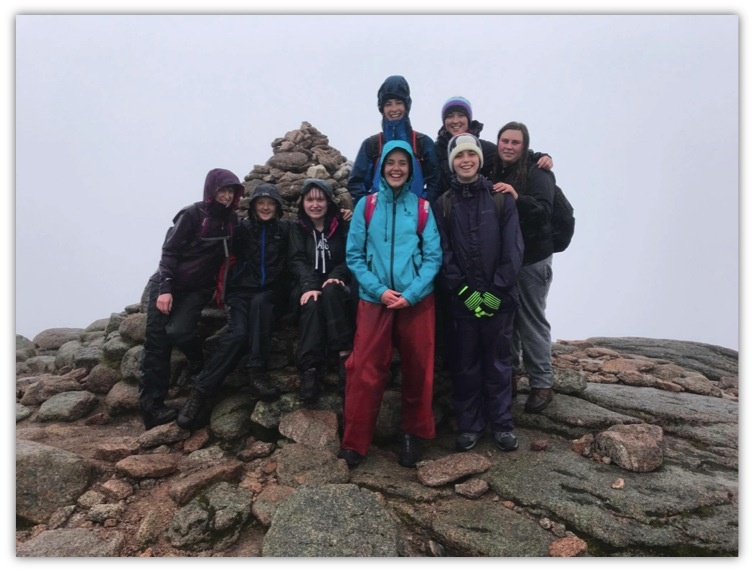 Speakers/mentors/instructors
The speakers at RYLA were inspirational and they each taught me something different that I will value for the rest of my life. Whether that be to believe in myself or not to let other people prevent me from doing what I aspire to do. They are all living proof that the skills I learned at RYLA will stick with me forever. My mentor was a very nice woman and she supported every member of my team through both the good and the bad times we faced during that week. The instructors were all very welcoming and they were all amazing in their own unique ways. They were always present to support us and would always step in to give advice or aid us in any way they thought appropriate.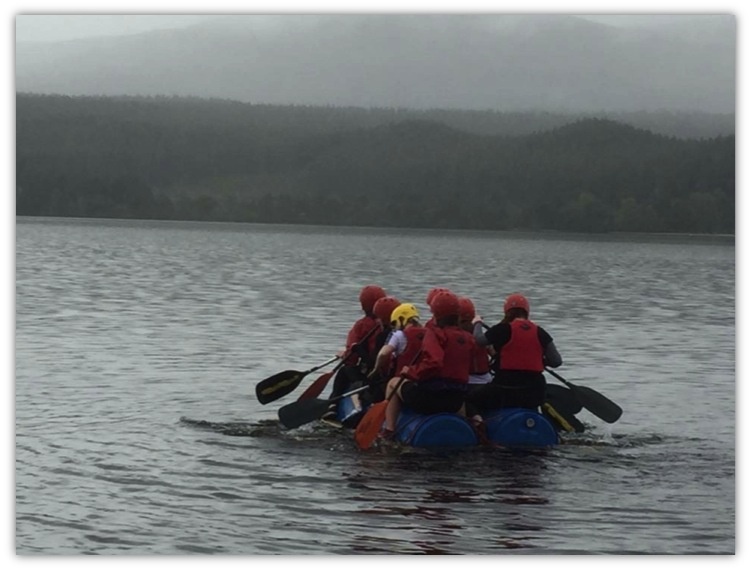 How I got on with my team
I have formed an unforgettable relationship with my team and I will treasure the memories we shared together for the rest of my life. We were all hesitant at first, but once we got to know each other, we became like family. It was almost as if we'd known each other forever. Everyone's unique skillset and personality added to the team overall and we were always there to support each other every step of the way. I am so thankful to my team for everything they've done for me from keeping me motivated to giving me self confidence that will increase in the years to come. Since returning home from RYLA, I have met up with my team and a few other girls. We got together on my birthday and we all went to the cinema and went to McDonalds afterwards. We all stay in touch through various group chats and I am confident that this will continue into the future.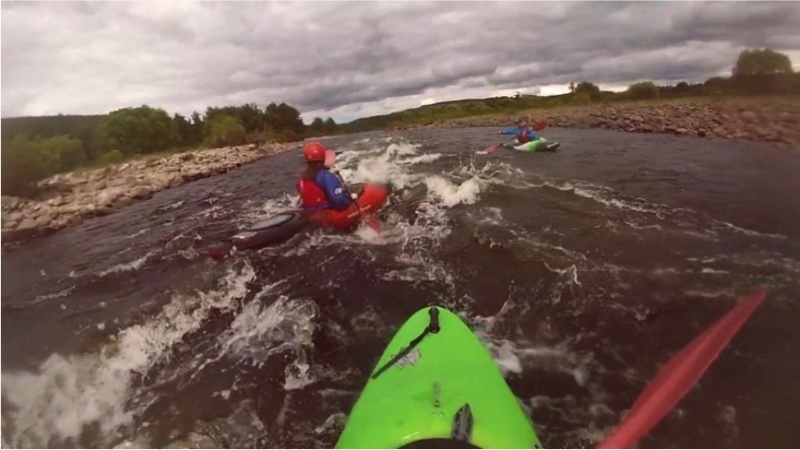 What I got out of RYLA
Thanks to RYLA, I now have more insight into what makes a good leader and I now believe that I do have what it takes to be a good leader. I pushed myself further than I ever have before and I overcame my fear of heights and my fear of voicing my own opinion. I believe that I have proved to myself that my asthma will not hold me back any longer.
Did it meet my expectations?
My time at RYLA exceeded my expectations: I knew that it would be an amazing opportunity to challenge myself and that I would be pushed out of my comfort zone, but I never could have predicted how much of a positive effect the week would have on me
What did I learn about leadership?
I learned that leadership isn't about being a certain type of person and it doesn't rely on one person either. Being a good leader is a collaborative effort from your whole team. It's about communicating with every member of your team and making decisions that will benefit the whole team and allow you to achieve set goals. Leadership also means having the confidence to voice your opinion and not to be afraid of stepping out of your comfort zone. Good leadership is knowing your team's limitations and having the correct attitude to get your team through each task, no matter how great the challenge may be or how far away the end may seem. In order to succeed, you must have a vision going forward of what exactly it is that your team wants to achieve and, if you believe that you can, then you will.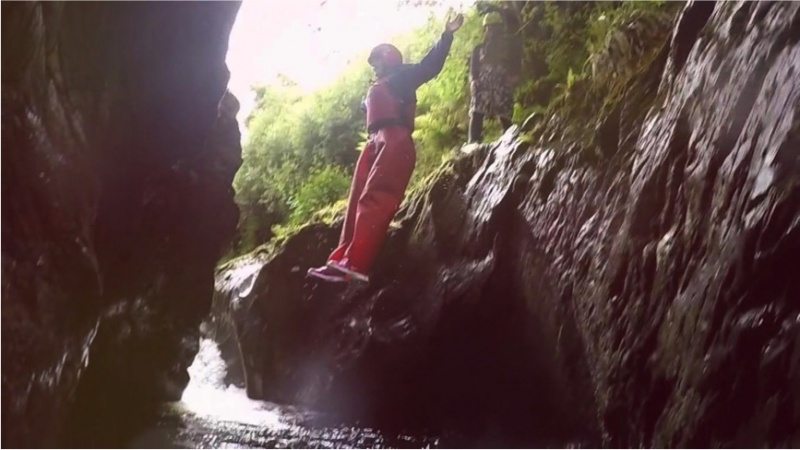 How it helped me for the future
I am confident that my week at RYLA will have a lasting effect on me in the future. I believe that the skills I learned will help me in the situations I may face later in life. University or job interviews, for example. The friendships I have made will also stick with me and I sincerely hope that we will continue to stay in contact with one another for many years to come.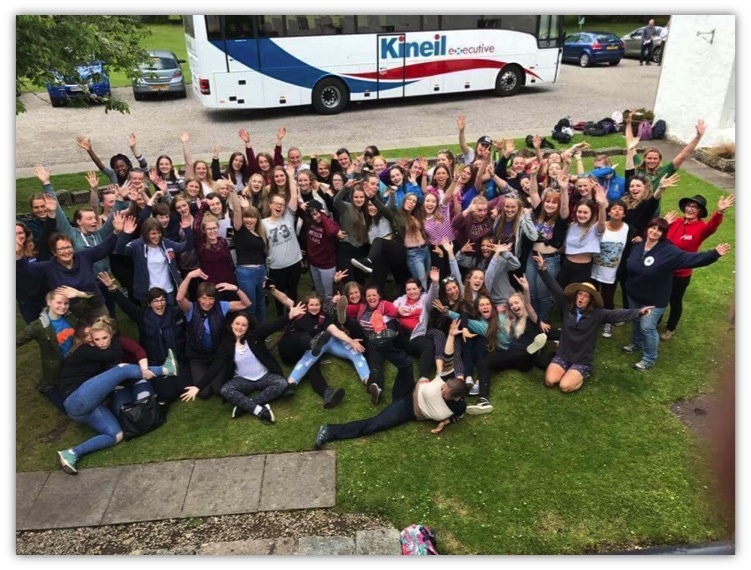 Thank you
Lastly, I want to say a huge thank you to everyone who made this whole experience possible. Thanks to RYLA, I am a new person and I will never forget the awe-inspiring week I spent with the most amazing team and mentor I ever could have wished for. Thank you.