Presentation by Pickering Rotary Club 'Sweet Charity' challenge
7 February 2018
Pickering Rotary Club – Sweet Charity Fund raiser presentation
How did it all start?
It all started one day in 1974 when three friends took part in a regatta in Venice in 'mascarete' boats. It was a non-competitive rowing event as a form of protest against the deterioration of the city and the adverse effects of wave motion caused by motor traffic in the lagoon. It has morphed into a charity fund raising 'race' over a 30km course - an annual event called the Vogalonga.along the canals through the most pleasant and charming places in the lagoon,
Pickering Rotary were introduced to the event by their youngest Rotarian Luke; a project team was put together. They found and restored a dilapidated cobble and converted it into a 'pirate ship' which rowed successfully in Mid May 2016 round the Vogalonga.
Objectives achieved!
Raise money for charity. (Marie Curie £13,000 and Rotary charities £14,500)
Raise the profile of Rotary in general and Pickering Rotary club specifically.
Involve the whole club including wives and partners.
Have a lot of fun on the journey.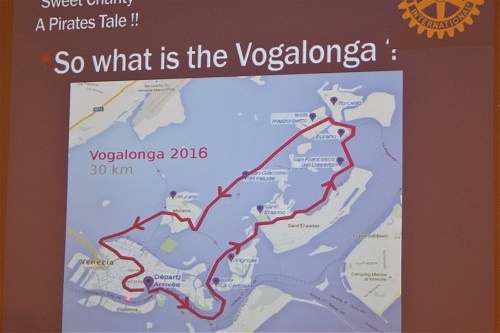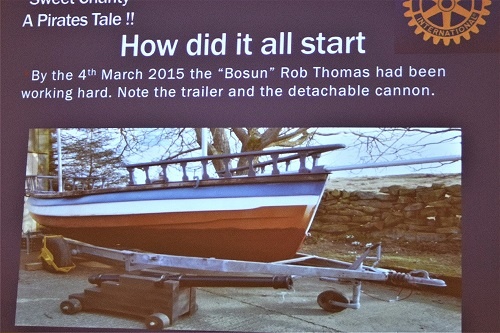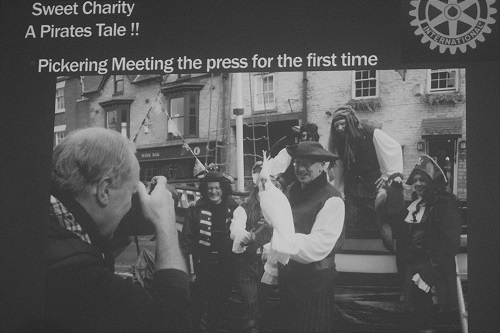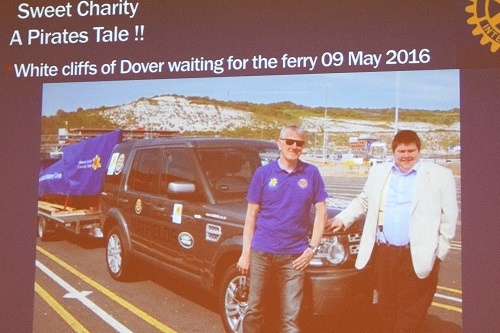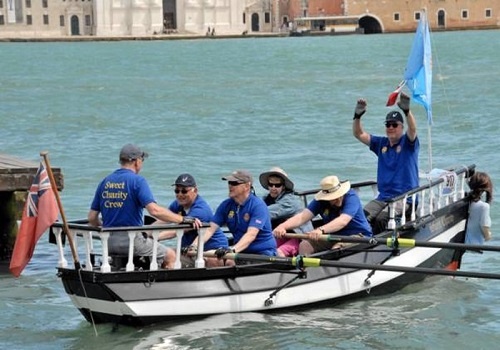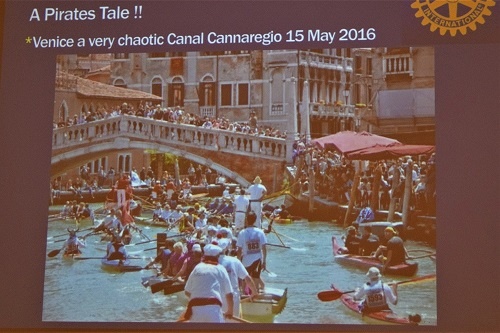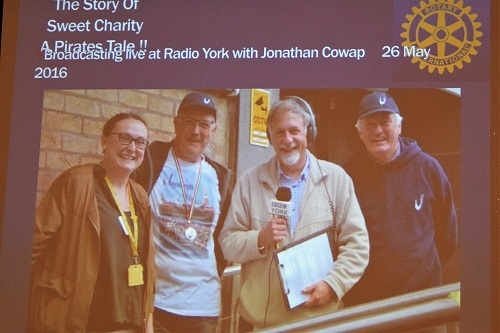 To see full presentation a pdf click HERE
A little bit of background. I was the Project Leader and David was the Rowing Manager. The whole project covered nearly 2 years from the initial start to the final presentations on the River Ouse in York. All of our wives and partners were involved. There was a lot of laughs on the way and of course a considerable amount of Prosecco, red wine and beer were consumed to keep the show on the road.
Hugh Morgan
President 2017-2018
Pickering And District Rotary Club