BELOW IS AN EXTRACT FROM A NEWSLETTER FROM ROTARY IN TURKEY
Dear friends,
Some updates about the recent Earthquake as of 17.02.2023.
So far 40,000+ deaths were reported, 105.000+ casualties. That's more than tragic…and we can't find the right words to describe our pain. Rescue works have already been completed and now the rubbles are being removed. About 5,000 aftershocks have been recorded since 6th of February. Our country do suffer and we Rotary family are trying to heal the emotional scars of our earthquake victims.
What the Rotary family in Turkey has done so far in terms of relief aid:
• Almost 100 articulated lorries of emergency supplies have been sent to the disaster regions by our Rotary & Rotaract & Interact & Rotakids clubs and their members of the three districts in Turkey, D2420, D2430 & D2440. Supplies include generators, tents, winter cloths, diapers, hygienic pads, food, water, fuel, toys. Also we have sent multiple excavators and similar construction vehicles to assist rescue teams.

• We have settled 4 Rotary centers (Adana, Osmaniye, Iskenderun and Gaziantep) that are fully in action in the region; and we continue providing relief aid in and around these cities with the help of these centers.•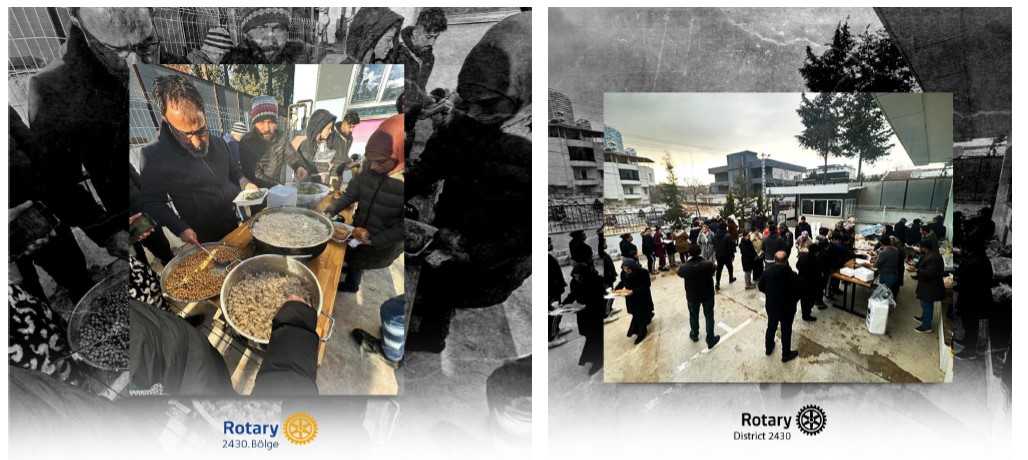 We have settled a ROTARY TENT CITY in Iskenderun composed of 100 tents sent by D.2440 Turkey. The power line has been installed and heaters have been provided for each and every tent. There is a doctor and a nurse providing medical aid to quake-victims. Local municipality is our official partner in managing the area; however we as D.2430 continue providing labor force support and supply aid.The second TENT CITY will be set up in Adıyaman in a few days.

• We have settled a SHELTER CENTER in Mersin where we host those who had to leave their hometowns. Their daily needs are met, 3 meals served everyday; sleeping and living areas, also playing areas for children with volunteer educators, clean water, bathroom facilities have been provided in the center.•


Many Rotarians at unaffected cities are hosting people coming from the affected areas at their homes, hotels or wherever is suitable.What we have done at the first phase is a lot but it is nothing when compared to what needs to be done. The instant and emergency requests are now decreasing in number, so we need to move on the the second phase which is accommodation. A semi permanent and relatively quick solution is to provide containers , 7m x 3m standard containers which have their showers, toilets, a small kitchen and 4 bed capacity. In order to be able to place containers, a permission from the disaster authority (AFAD) needs to be taken. We have an agreement now to place 120 containers at the first hand to the below location.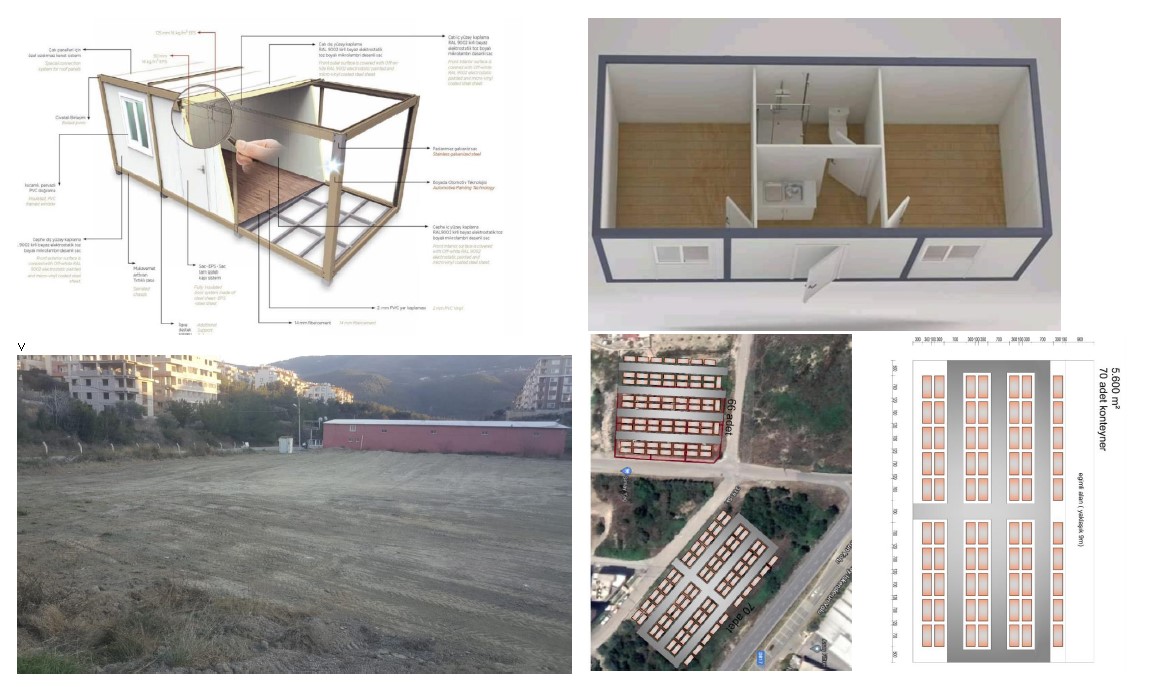 Funding has come from many parts of the Rotary world and if you would like to donate please use the following bank details:
Rotary Club of Cowbridge Charities Account
Sort Code: 40-18-18
Account Number: 31028642
Reference: Turkey
If you are interested in learning more about Rotary and its activities, you can browse the pages under "What we do" or contact Rotarian Carol Hallewwell. Her email is
membership@cowbridge.rotary1150.org
.