District 1230 Senior Final
Sun 25th February 2018 at 3.00 pm - 3.00 pm
St Aloysius represented the Club and were the runners-up in a closely contested final.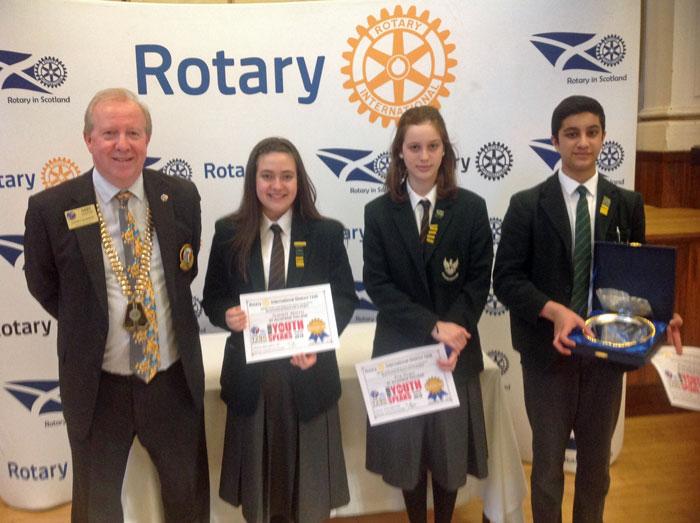 On Sunday 25 February 2018 the team from St Aloysius' College, representing our Club came 2nd in the District 1230 Senior Final of Youth Speaks.
7 teams competed with St Columba's School representing Gryffe Valley Rotary the winners.
This was an excellent result for the St Aloysius' Team, whose Topic was " The F Word" as having won the Rotary GB&I Intermediate Youth Speaks Final in 2017, this was their first time in the Senior Competition.
In a change to the "rules" only one team from each District instead of the previous two, goes forward to the Regional Final which will be held in Dundee on Sunday 11 March.
St Aloysius' have been invited and indeed accepted an Invitation to compete in The Regional Final.
Photograph.
Left to Right
District Governor : Gary Louttit
Speaker : Scarlett Morris
Vote of Thanks : Eva Price
Chairperson : Humzah Razzaq.
Bill Christie