Burns Night Celebrations 29-1-2020
A very convivial but orderly evening was enjoyed by over seventy members and guests, including a very welcome visit by seventeen members from the Rotary Club of Scarborough.
The evening followed the traditional format:
Introduction & The Selkirk Grace
Piping in the Haggis by Rachel Blueman, who also played some Scottish tunes during the pre-dinner drinks
Toast to the Haggis (first verse reproduced here as a reminder)
"Fair fa' your honest, sonsie face,
Great chieftain o' the puddin-race!
Aboon them a' ye tak your place,
Painch, tripe, or thairm:
Weel are ye wordy o' a grace
As lang's my arm."
Dinner including Cock-a-Leekie soup, Haggis stuffed chicken; Raspberry cranachan (with special diets catered for by the Downe Arms)
A few Bagpipe tunes from Rachel
"The Immortal Memory" Eulogy to Robert Burns by Alan Campbell
A Few Scottish Tunes – Cockleroy : Ian Proudfoot and Neil Macdonald with Paul de V on the fiddle
Toast to the Lasses by Alan Campbell
Response to the toast by MichelleWilkinson
Finish with Auld Lang Syne
The raffle was very well supported by members' generous donations (many liquid ones!) and by customers buying over £200 worth of tickets to benefit the Motor Neurone Disease Asociation (local support group and research in Sheffield).
Peter.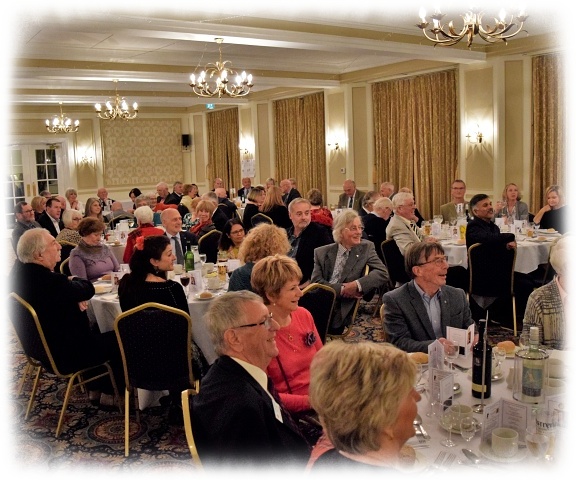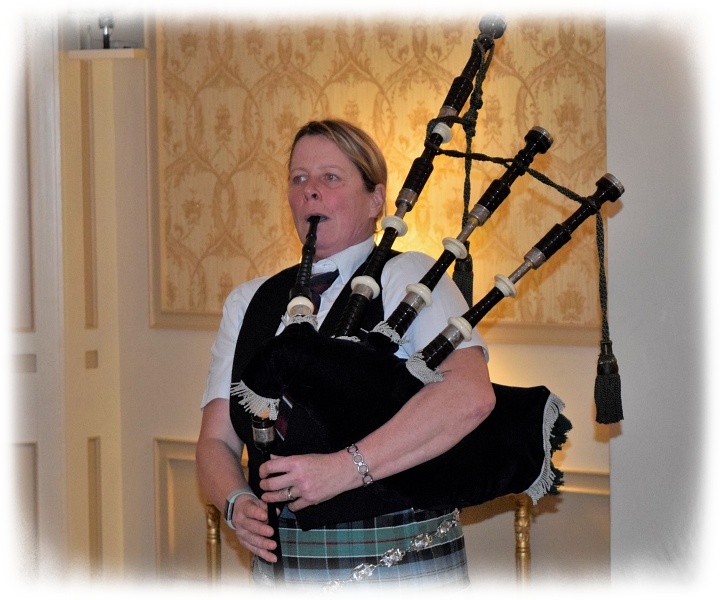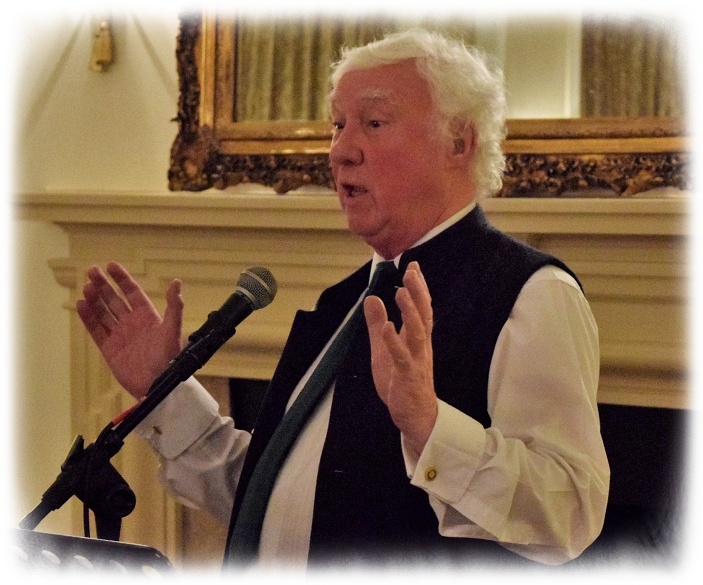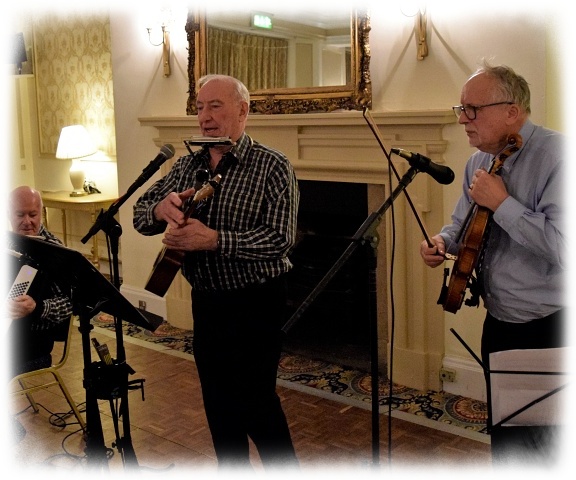 Photos by Roger