Purple for Polio: Crocus Planting with Moss Lane School
In November 2017, Godalming Woolsack and Moss Lane School planted crocuses in the Burys, and were rewarded with a purple carpet in the Spring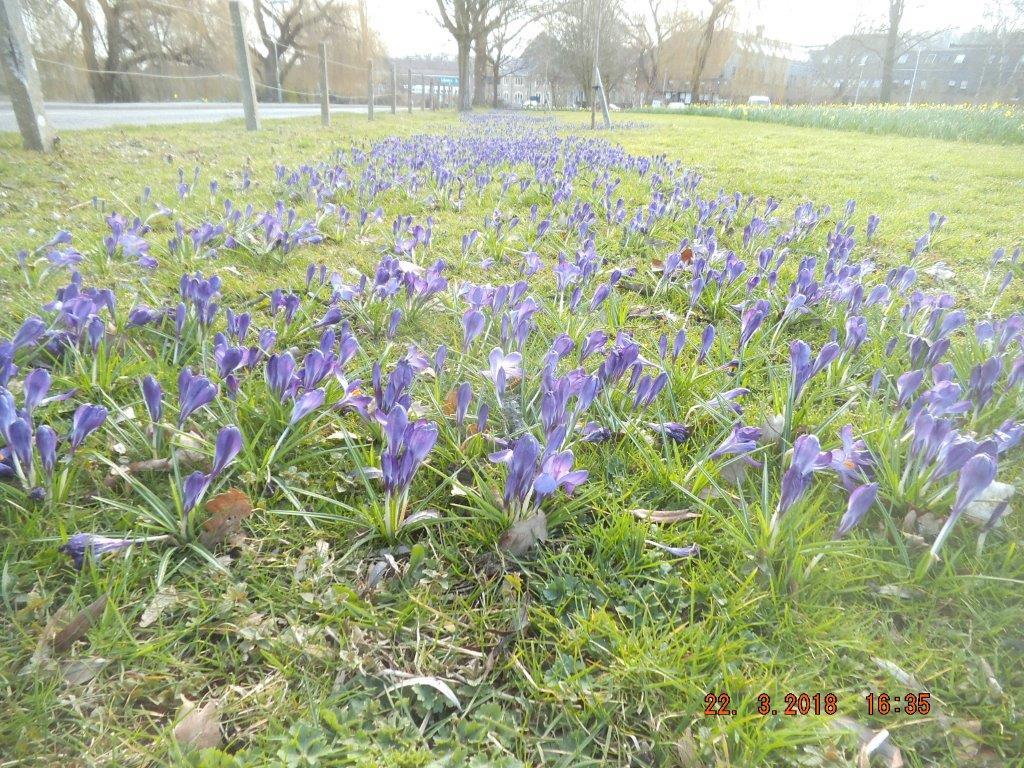 One of the programmes we support is the Global initiative to rid the world of polio, known as Polio Plus. The work is spearheaded by Rotary working with the World Health Organisation and the Bill and Melinda Gates Foundation and over the last 30 years the number of polio endemic countries has been reduced from 129 to just 2 – Pakistan and Afghanistan – by vaccinating more than 2.5 billion children.
On a sunny but breezy day in November, with End Polio Now banners blowing in the wind, a group of very enthusiastic Woolsack members began digging deep and turning the turf in readiness. Special thanks go to "Andy the garden spade Jeffrey" and "David the dibber Mitchell" who created the necessary planting patch.
The Moss Lane caretaker/gardener (Mr Goddard) arrived with a wheelbarrow full of tools and equipment, and the children soon followed in half hour shifts, lining up in very orderly queues to take their trowels and instructions. They all got stuck in immediately, doing a very grand job of inserting the bulbs in the readymade holes and muddying their wellies.
Later in the day Jane Stedman of Woolsack attended the school assembly and thanked the children for their help and explained a bit about polio and the reason behind the colour of the crocus and all their hard work